Main contents start here

Technical Cooperation with Developing Countries
Statistics Bureau of Japan has implemented technical cooperation projects with the national statistical offices(NSOs) of developing countries such as Indonesia, Cambodia, Myanmar, Tanzania, Argentina, Viet Nam, Philippines, Sri Lanka, and Mexico in earnest since 1980.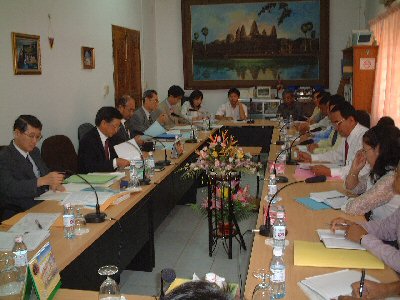 Photo1. Meeting on a technical cooperation project in a developing country attended by an officer of the Bureau.
In technical cooperation projects, there are three major activities as listed below:

Dispatching the staff of the Bureau to NSOs as statistical advisers;
Conducting statistical trainings for the staff of NSOs in Japan and/or in the developing countries;
Providing the necessary machinery and equipment for NSOs.

Photo2. Implementation of Population Census in a developing county
Most of the technical cooperation projects have been implemented through Japan International Cooperation Agency (JICA). The Bureau has played a primary role in the projects for more than 25 years and contributed greatly to the statistical capacity building of the NSOs and the improvement of Population Census, Economic Census, and so on in the developing countries.