Statistical Library and Statistical Museum
Statistical Library
The Statistical Library has acquired a considerable volume of statistical materials since the Meiji-era (mid 18th century) as a library of statistical specialties.
As for the book collection, the library now has around 270,000 domestic and foreign statistical books, including those of the Bureau's.
Bibliographic information can be retrieved via the bibliotheca search engine on the website of the library and the Statistical Research and Training Institute.
Moreover, a consultation service concerning statistical information, such as the whereabouts of statistical data, is provided, and a ?Statistical data FAQ? in which past consultation cases are given, is posted on the Statistical Research and Training Institute website.
The Statistical Library is specified as a branch library of the National Diet Library.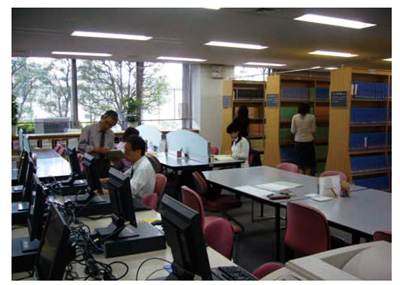 Statistical Library
Statistical Museum
The Statistical Museum was established on October 18 (Statistics Day in Japan) in 1991 in the annex to the Statistics Bureau building to mark the 120th anniversary of the Bureau. A document concerning statistics at the beginning of the Meiji era, the start of material concerning the first Population Census, and old equipment, etc. have been exhibited in the pavilion. It introduces, in plain terms, the history of statistics and statistical systems used in statistical research via exhibits and panels, etc.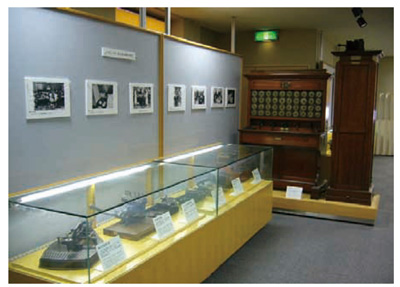 Statistical Museum