Main contents start here
The 5th Statistical Delegation from Vietnam visited the Statistics Bureau of Japan (December 2019)
From December 4 to 8, 2019, the 5th Statistical Delegation from Vietnam, headed by Dr. Nguyen Bich Lam, Director-General, General Statistics Office of Vietnam (GSO), came to Japan.
During the visit, they exchanged greetings with the Director-General of SBJ, gave presentations on "Preparation for the 2021 Economic Census" and "Tentative work plan for the 2021 Economic Census" and exchanged opinions on the progress and future efforts regarding the introduction of the online survey system to be used for the 2021 Economic Census with the SBJ staff.
The visit is based on the Memorandum of Cooperation (MOC) between GSO and SBJ which was signed on January 14, 2015, to establish the basis for in depth cooperation between the two sides in the area of official statistics and other related fields of mutual interests.
The delegation members from Vietnam were as follows:
Dr. Nguyen Bich Lam, Director-General, GSO (Front row, third from left in Group Photo)
Mr. Luu Van Vinh, Director, Foreign Statistics and International Cooperation Department, GSO (Front row, second from left in Group Photo)
Mr. Tran Tuan Hung, Director, Statistical Standard, Methodology and Information Technology Department, GSO (Front row, far-left in Group Photo)
Ms. Pham Thi Quynh Loi, Deputy Director, Trade and Service Statistics Department, GSO (Back row, second from left in Group Photo)
Mr. Nguyen Huu Hoan, Deputy Director, Center of Statistical Information Services 1, GSO(Back row, far-left in Group Photo)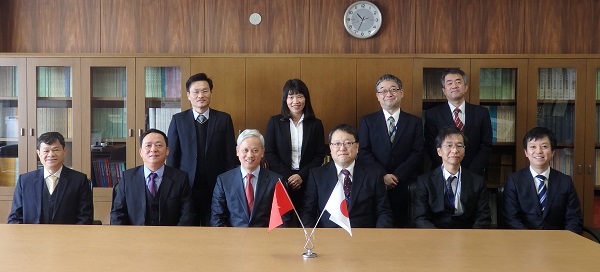 Group Photo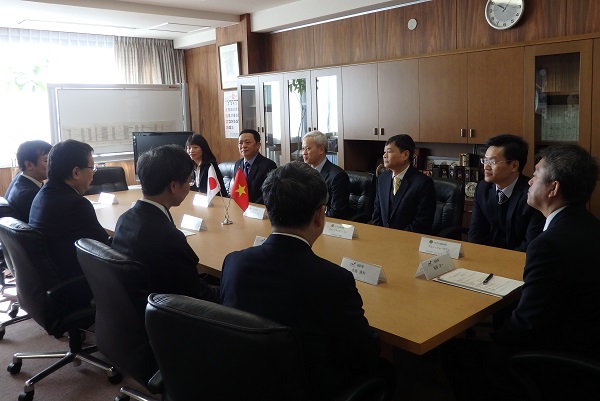 Meeting with Director general of SBJ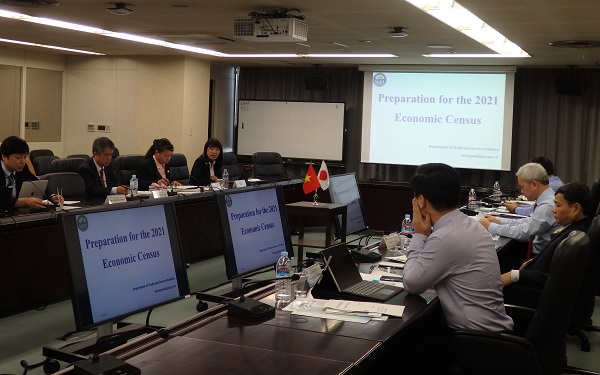 Presentation Scene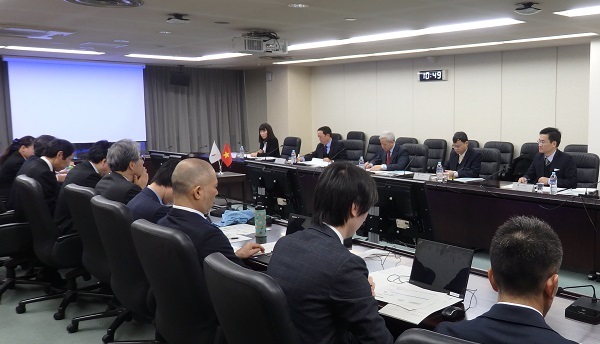 Discussion Scene