Main contents start here
Signing of the Memorandum of Cooperation on introduction of ICT System for Official Statistics between Statistics Bureau of Japan and General Statistics Office of Vietnam (August, 2018)
On August 7, the 2nd Japanese Statistical Delegation to Vietnam headed by Mr. Masato CHINO, Director-General, Statistics Bureau of Japan (SBJ) visited the General Statistics Office of Vietnam (GSO).
Director-General of the SBJ and Director General of the GSO had a meeting, agreed to promote utilization of Information and Communication Technology (ICT) to the GSO and signed the Memorandum of Cooperation (MOC).
The purpose of this MOC is to promote the utilization of ICT in the Official Statistics of Vietnam, through close cooperation between the SBJ and the GSO and by introducing ICT system for official statistics into the GSO.
The ICT system for official statistics to be introduced contains the following five sub-systems:
e-Survey System
Portal Site of Official Statistics (e-Stat)
Statistical Tables Management System
Statistical Information Database
Statistical Geographic Information System
In this afternoon, the Delegation made a courtesy call on Mr. Nguyen Chi Dung, Minister of Planning and Investment of Vietnam.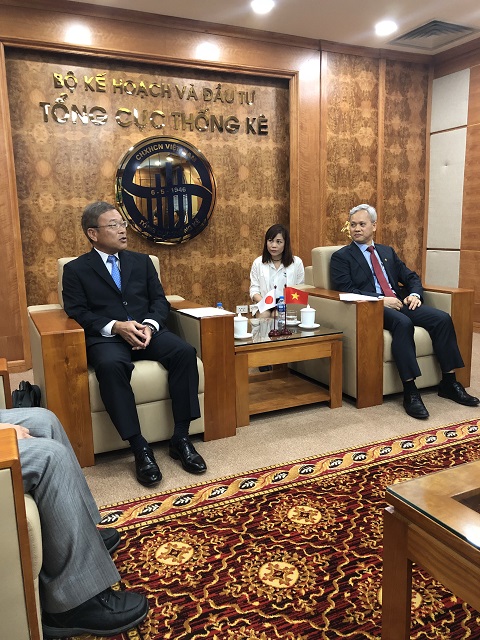 Mr. Masato CHINO, Director-General of the SBJ meeting with Mr.Nguyen Bich Lam, Director-General of the GSO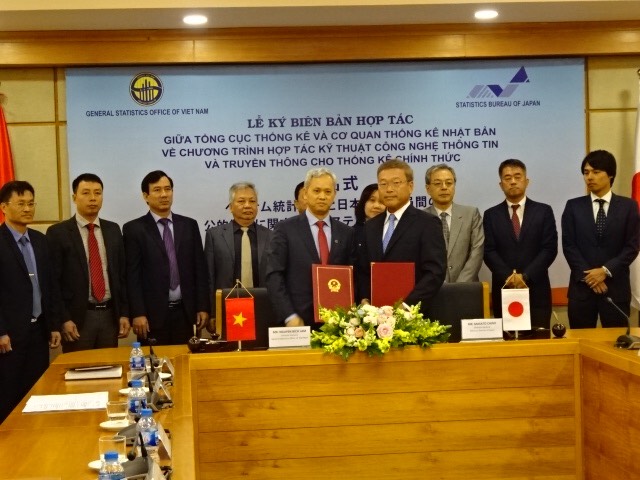 Director-General of the SBJ and Director General of the GSO exchanging MOC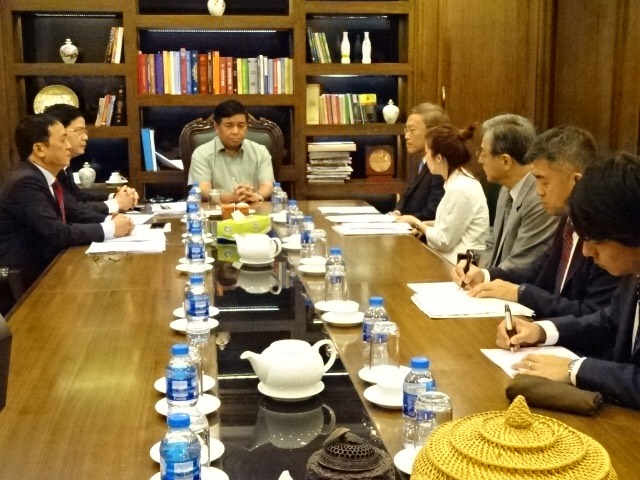 Courtesy call on Mr. Nguyen Chi Dung, Minister of Planning and Investment of Vietnam