Main contents start here
Meeting between Mr. Kaneko, Minister for Internal Affairs and Communications and Professor Sir Ian Diamond, Permanent Secretary, Chief Executive and National Statistician, the United Kingdom of Great Britain and Northern Ireland (UK)
On April 29, Mr. Kaneko, Minister for Internal Affairs and Communications made a ministerial visit to London, UK, and had a meeting with Professor Sir Ian Diamond, Permanent Secretary, Chief Executive and National Statistician of UK.
At the meeting between Mr. Kaneko and Sir Ian Diamond, accompanied by senior leaders from UK Statistics Authority (UKSA) and Office for National Statistics (ONS), fruitful exchange of views on works and experiences, in the area of the statistical capacity development for more accurate statistical activities and the utilization of new data sources for official statistics, were made.
The delegations from Japan and UK agreed to work together for future collaboration on official statistics, especially in the area of capacity development of data scientists and utilization of various data sources.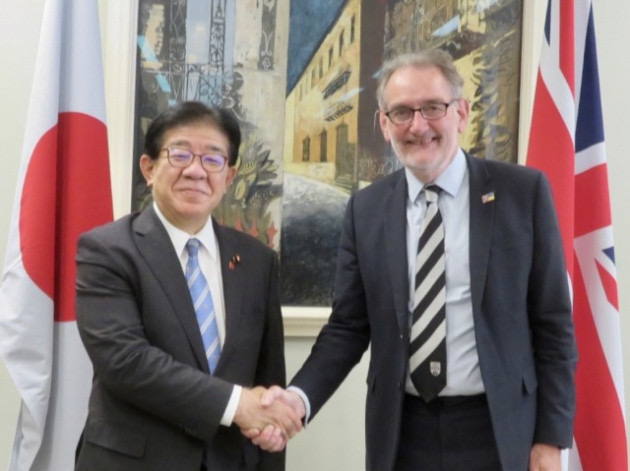 Meeting with Professor Sir Ian Diamond 1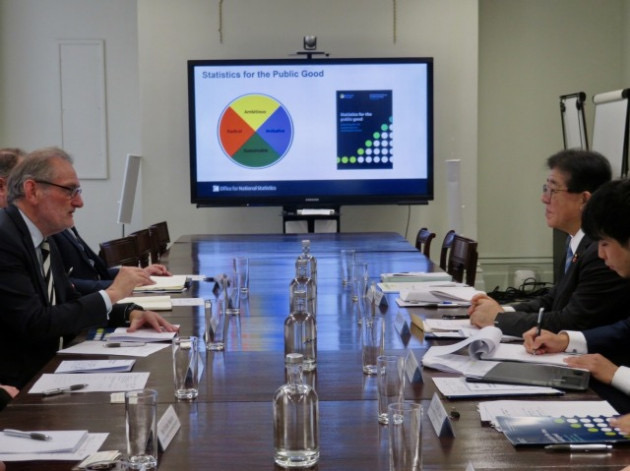 Meeting with Professor Sir Ian Diamond 2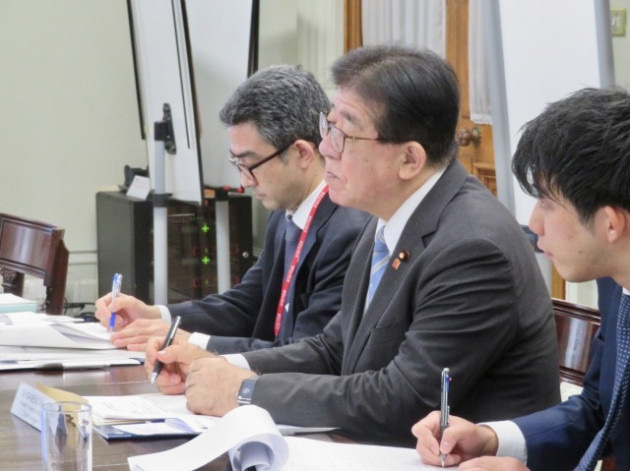 Meeting with Professor Sir Ian Diamond 3