Main contents start here
The 28th Japanese Statistical Mission to Korea
The 28th Japanese Statistical Mission to Korea headed by Mr. Takashi INOUE, Vice President, National Statistics Center (NSTAC), visited Korea from 11 to 16 March 2019.
They had discussions with the staff of Statistics Korea (KOSTAT) concerning Recent Development in Statistical Surveys of Business Activities (Creation of the Survey of Economic Structure), Secondary Use of Statistical Micro Data and Data Processing of Economic Census for Business Activity.
In addition, the mission visited Jeju Branch Office and Jeju Special Self-governing Province Government Office, and exchanged information about statistical works in local area.
Japan and Korea have been cooperating with each other through the exchange of statistical missions almost every year since 1982. The missions aim to develop official statistics of both countries, and have served as opportunities to discuss the experiences and challenges between the two offices with regard to a wide range of statistical issues, such as organization, surveys, tabulation and data provision, and circumstances of local statistical organizations.
The members of the 28th mission were as follows:
Mr. Takashi INOUE, Vice President, NSTAC
Mr. Masao TAKAHASHI, Director-General, Information Technology Center, NSTAC
Mr. Tetsuro ISHII, Deputy Director, Economic Census Data Processing Division, Statistical Data Processing Department, NSTAC
Mr. Hideo UMEZAWA, Deputy Director, General Affairs Division, Statistics Bureau, Ministry of Internal Affairs and Communications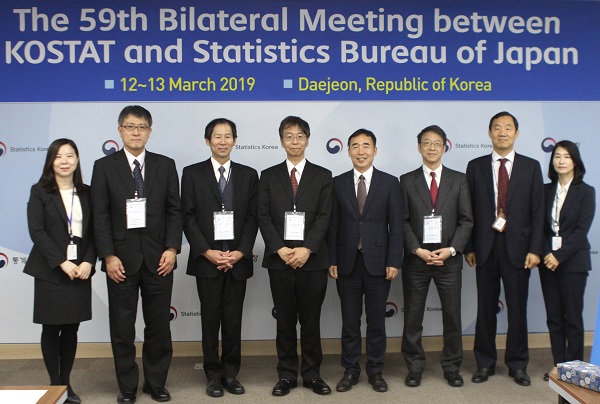 Scene of visiting KOSTAT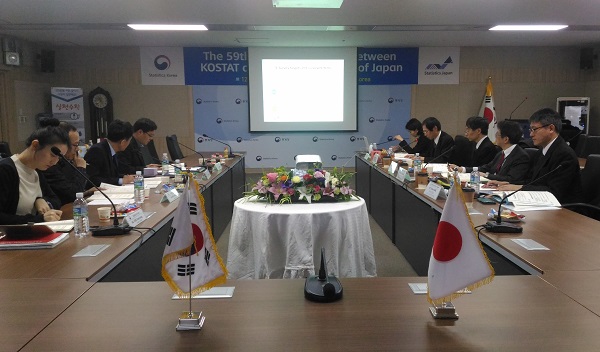 Scene of discussion(KOSTAT)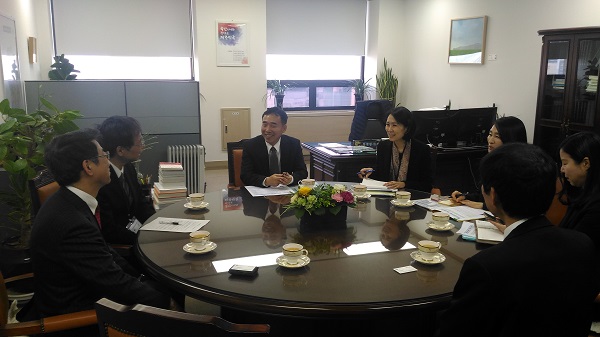 Scene of meeting with Vice Commissioner of KOSTAT

Scene of visiting Jeju Branch Office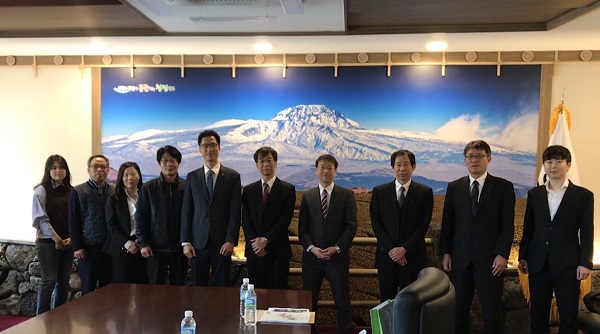 Scene of visiting Jeju Special Self-governing Province Government Office