Main contents start here
Japan Statistical Yearbook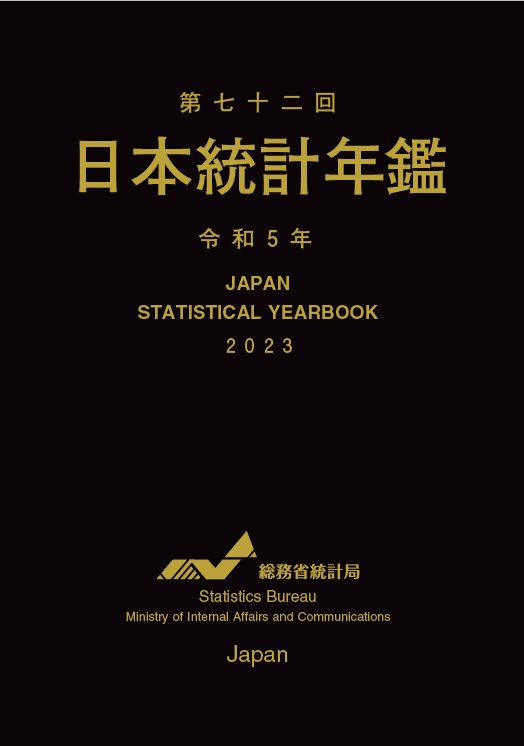 Click here to view full text ( HTML5 )
JAPAN STATISTICAL YEARBOOK 2023
The Japan Statistical Yearbook is a comprehensive and systematic compendium of basic statistical information of Japan covering wide-ranging fields such as land, population, economy, society and culture.
The yearbook covers many fields of statistics published by the government and private organisations.
This volume contains 30 fields, 542 tables, including outline of the survey and explanation of terms.
Errata