Main contents start here
News Bulletin
June 28, 2013
---
The 27th Korean Statistical Mission to Japan
The 27th Korean Statistical Mission visited Japan from May 20th to 25th, 2013. It was headed by Ms. Ahn Jung-Im, Director-General, Bureau of Informatics and Service, Statistics Korea.
Focusing on the themes of modernization of data service and the Economic Census, they discussed challenges for the future and exchanged information with the SBJ staff through mutual presentations on implementation status.
In addition, they visited the Hokkaido Prefectural Government. After they were given a cordial welcome by the Vice-Governor, they exchanged experiences and information on the statistical activities and system of local governments with the officers.
Japan and Korea have been cooperating with each other through the exchange of statistical missions almost every year since 1982. The missions aim to develop official statistics for both countries, and have served as opportunities for the two offices to discuss their experiences and challenges with regard to a wide range of statistical issues, such as organization, surveys, tabulation and data provision, as well as the circumstances of local statistical organizations.
The members of the 27th Korean Statistical Mission were as follows:
Ms. Ahn Jung-Im Director-General, Bureau of Informatics and Service
Ms. Hwang Young-Ja Deputy Director, Division of Survey System Management
Mr. Yim Ju-Won Assistant Director, Division of Economic Census
Ms. Son Hee-Kyung Assistant Director, Division of International Statistical Cooperation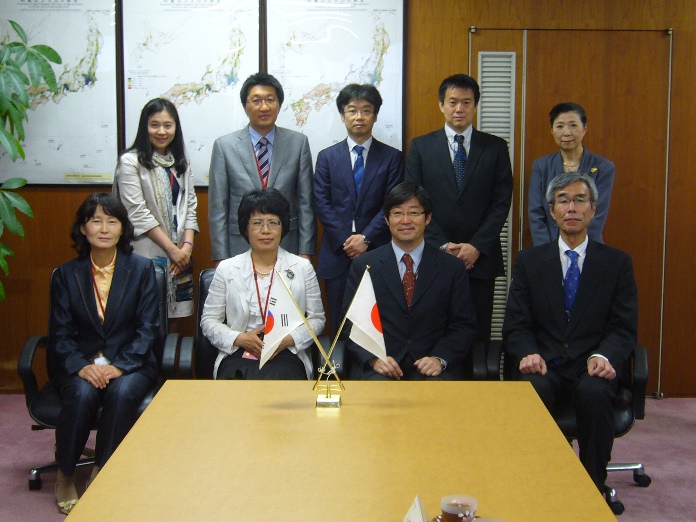 The 27th Korean Statistical Mission with senior staff of the SBJ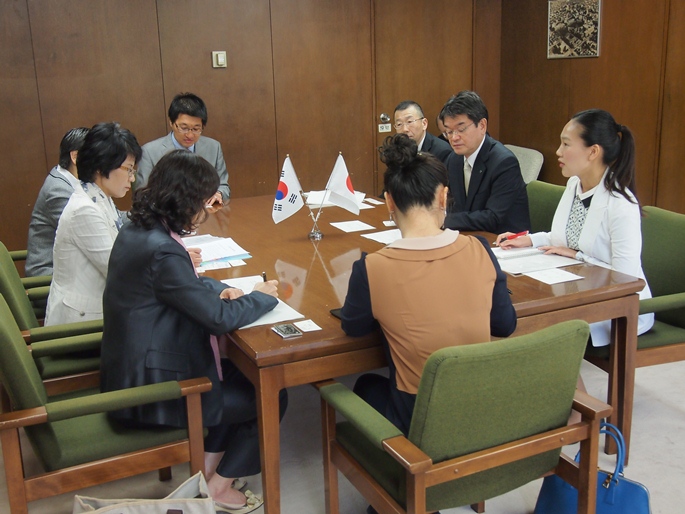 The 27th Korean Statistical Mission with Vice-Governor of Hokkaido Prefectural Government