Main contents start here
News Bulletin
May 31, 2013
---
Fiscal 2013 Budget for the Statistics Bureau and the Director-General for Policy Planning (Statistical Standards) Approved
The Japanese government's budget for fiscal year 2013 was passed by the Diet on May 15, 2013. The budget, only including general accounts, amounts to 92.6 trillion yen. Besides these general accounts there are special accounts, one of which is for reconstruction related to the Great East Japan Earthquake. This account totals 4.4 trillion yen.
The total budget for the Statistics Bureau and the Director-General for Policy Planning (Statistical Standards) is approximately 25.7 billion yen, an increase of 1.7 billion yen compared with the previous fiscal year. This is not including regular personnel expenses.
The major reason for this increase is the cost for the 2013 Housing and Land Survey.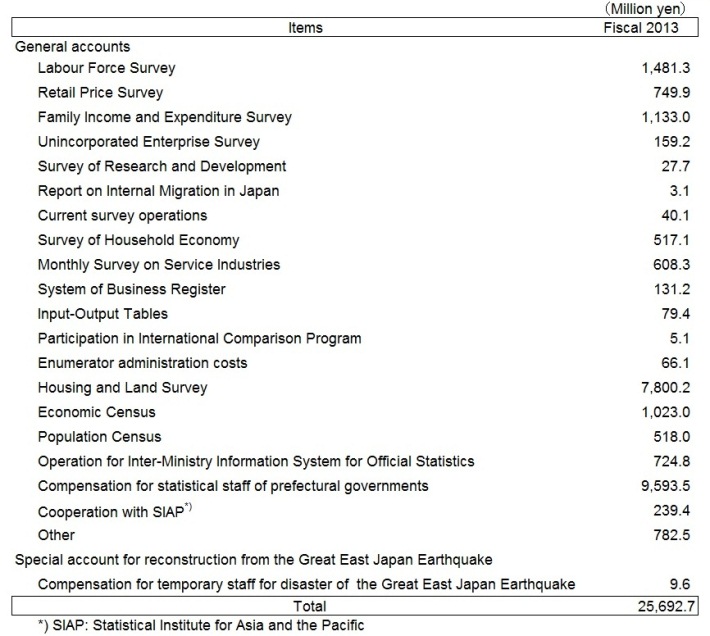 ---