Main contents start here
News Bulletin
April 20, 2011
---
Fiscal 2011 Budget for the Statistics Bureau and the Director-General for Policy Planning (Statistical Standards) Approved
The Japanese government's budget for fiscal year 2011 was passed by the Diet on March 29, 2011. The nation's budget for general account spending is approximately 92.4 trillion yen, which marked a record high. The total budget for the Statistics Bureau and the Director-General for Policy Planning (Statistical Standards), excluding regular personnel expenses, is approximately 27.1 billion yen, a decrease of about 70% (56.017 billion yen) from the 83.1 billion yen for the previous fiscal year.
The major factor of the decrease is completion of the 2010 Population Census, which accounted for the decrease by 64.4 billion yen.
On the other hand, the factor of the increase is the budget for implementation of the 2011 Survey on Time Use and Leisure Activities, a quinquennial survey since 1976, and the 2012 Economic Census for Business Activities (9.9 billion yen), newly initiated early next year.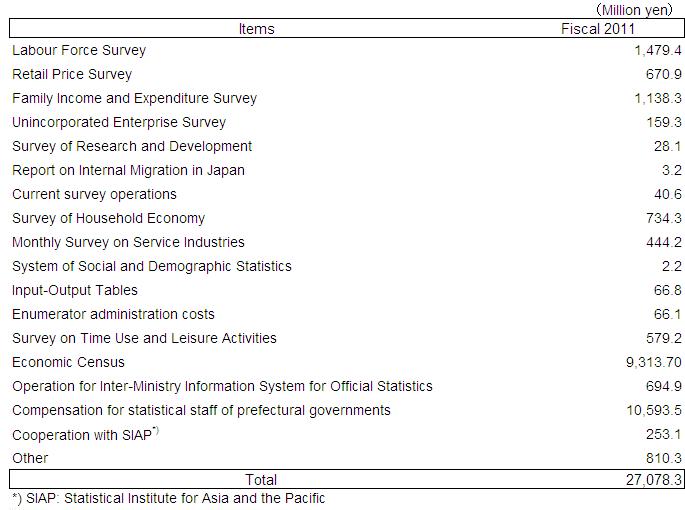 ---