Main contents start here
23 September to 15 October
The 1st Training in Japan
11 officials from Central Agency for Public Mobilization and Statistics (CAPMAS), visited Japan from 23 September to 15 October.
After courtesy call for the Director-General of the Statistics Bureau of Japan (SBJ), they learned the 'Population Census,' ' Economic Census,' ' e-Stat,' ' Sample Survey Theory,' and 'Grid Square Statistics'etc.
In addition, the officials from CAPMAS presented Census in Egypt and exchaned views with SBJ staff.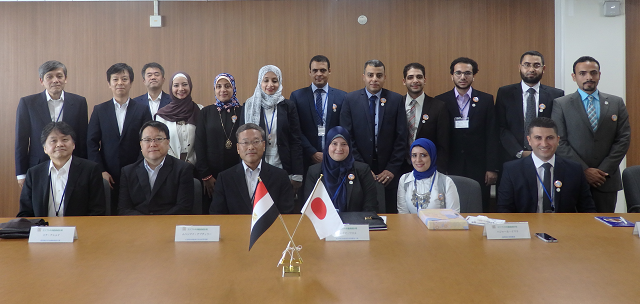 Scene of courtesy call for the Director-Gerenal of the SBJ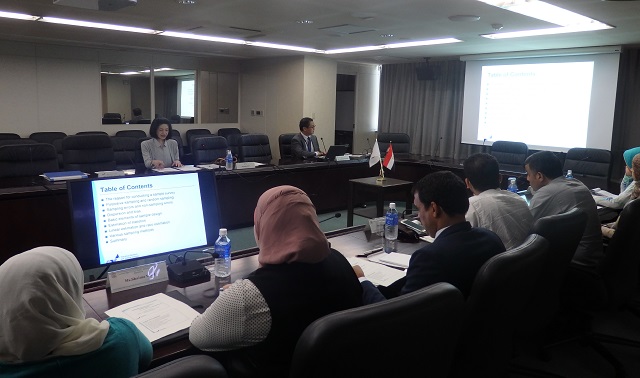 Scene of training on the sample survey theory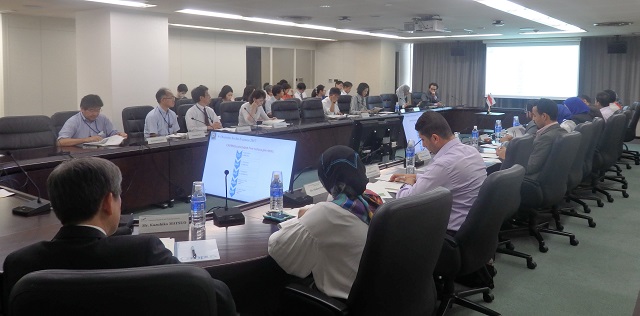 Scene of presentation by the officials from CAPMPAS