Main contents start here
27 January to 6 Feburuary
High-level government officials from Egypt visit Japan
High-level government officials from Egypt, headed by Ms. Ghada Mostafa Abdalla, Under Secretary for President Affairs, Central Agency for Public Mobilization and Statistics (CAPMAS), visited Japan from the end of January 2017.
After exchanging greetings with the senior officials of the Statistics Bureau of Japan (SBJ) and the Office of the Director-General for Policy Planning (Statistical Standards) (DGPP-(SS)), they discussed the 'Population Census,' 'Labour Force Survey,' ' 2016 Economic Census for Business Activity,' ' e-Stat,' and 'Grid Square Statistics' with the SBJ staff, and discussed the 'Statistical Law System' with the DGPP-(SS) staff.
On February 2, the Egyptian officials paid a courtesy visit to Mr. Saburo SHIMADA, Parliamentary Vice-Minister for Internal Affairs and Communications. They discussed the situation surrounding statistical activities in both countries with Mr. SHIMADA.
SBJ has cooperated with JICA's Project for developing a statistical quality system at CAPMAS since 2016. The main purpose of this project is to improve the quality of statistical studies in Egypt. This visit of the CAPMAS executives is one of the activities on the above project.
The members were as follows:
Ms. Ghada Mostafa Abdalla, Under Secretary for President Affairs, CAPMAS (front row, left in the second photo)
Ms. Hoda Mostafa, General Director, International Cooperation Department, CAPMAS (front row, center in the second photo)
Mr. Ahmed Kamal, President Advisor, CAPMAS (back row, third from left in the second photo)
Ms. Yasmin Ahmed, Manager of Afro-Asian Cooperation Dept., International Cooperation Department, CAPMAS (front row, right in the second photo)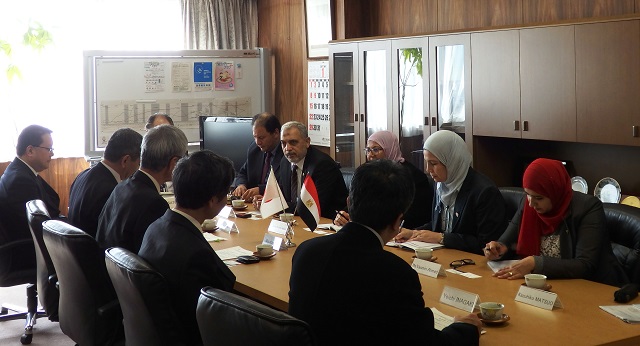 Scene of exchanging greetings with the senior officials of the SBJ 1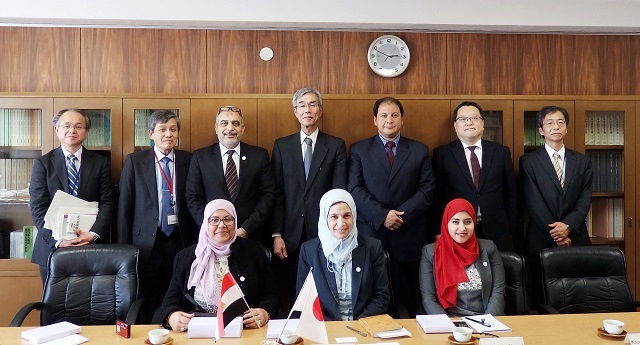 Scene of exchanging greetings with the senior officials of the SBJ 2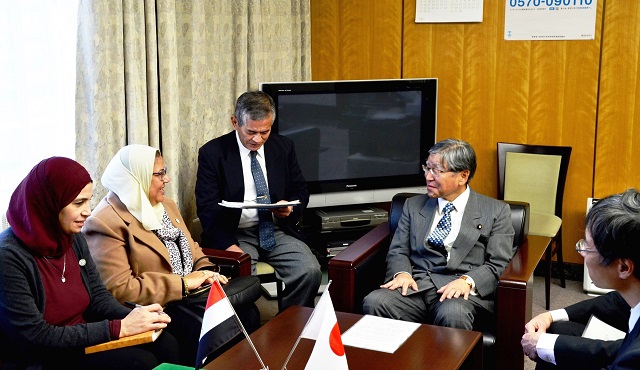 Scene of courtesy call on Mr. Saburo SHIMADA, Parliamentary Vice-Minister for Internal Affairs and Communications 1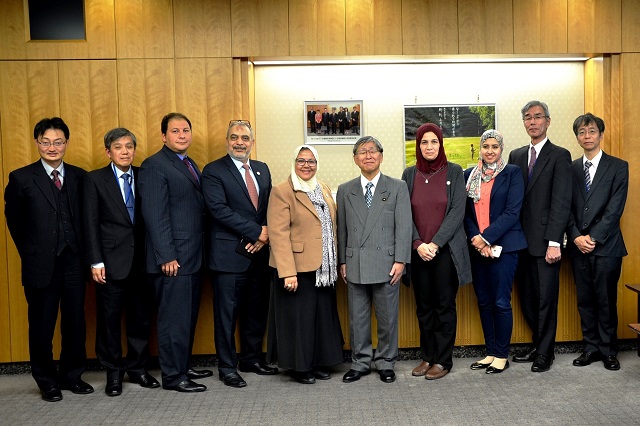 Scene of courtesy call on Mr. Saburo SHIMADA, Parliamentary Vice-Minister for Internal Affairs and Communications 2