Main contents start here
The 4th Statistical Delegation from Vietnam visited the Statistics Bureau of Japan (December 2018)
From December 11 to 15, 2018, the 4th Statistical Delegation from Vietnam, headed by Dr. Nguyen Bich Lam, Director-General, General Statistics Office of Vietnam (GSO) came to Japan to exchange opinions with SBJ on the introduction of a Japanese ICT system for official statistics into the GSO.
During the visit, they exchanged greetings with the Director General of SBJ, and received briefings on several topics related to the ICT system: "Online Survey System," "Outline of Inter-Ministry Information System for Official Statistics (IMISOS)," "Operation and Management of IMISOS" and so on.
On December 13, the delegation also visited the Chiba Prefectural Government Office, and paid a courtesy visit to Mr. Kensaku MORITA, the Governor of Chiba Prefecture and received information on the statistical activities of the local government..
Additionally, on December 14, they paid a courtesy visit to Mr. Junji SUZUKI, State Minister for Internal Affairs and Communications and Mr. Toshihiko WAKO, Vice-Minister for Policy Coordination, Ministry of Internal Affairs and Communications(MIC).
The visit is based on the Memorandum of Cooperation (MOC) between GSO and SBJ which was signed on January 14, 2015 to establish the basis for in depth cooperation between both sides in the area of official statistics and other related fields of mutual interests.

The delegation members from Vietnam:
Mr. Nguyen Bich Lam, Director-General, GSO (Front row, third from left in Group Photo)
Mr. Luu Van Vinh, Director, Foreign Statistics and International Cooperation Department, GSO (Front row, Second from left in Group Photo)
Mr. Do Duc Hanh, Deputy Director, Financial Planning Department, GSO (Front row, far-left in Group Photo)
Mr. Cao Van Hoach, Deputy Director, Statistical Standard, Methodology and Information Technology Department, GSO (Back row, far-left in Group Photo)
Mr. Cao Quang Thanh, Deputy Director in-charge, Center of Statistical Information Services No 1, GSO (Back row, second from left in Group Photo)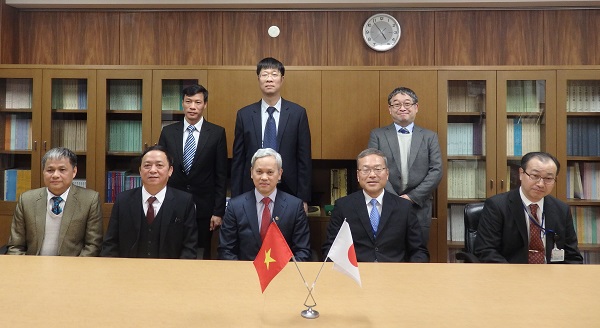 Group Photo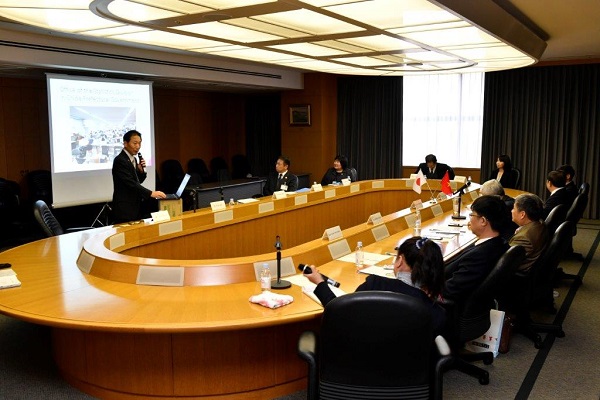 Lecture Scene in the Chiba Prefectural Government Office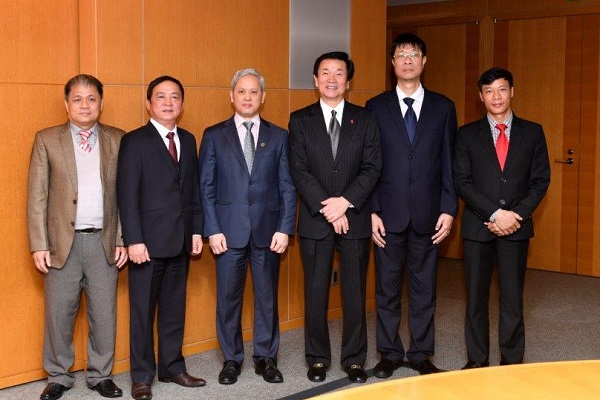 Courtesy call on Mr. Kensaku MORITA, the Governor of Chiba Prefecture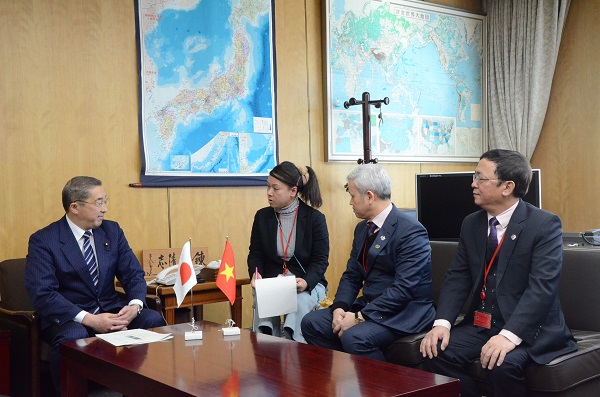 Courtesy call on Mr. Junji SUZUKI, State Minister for Internal Affairs and Communications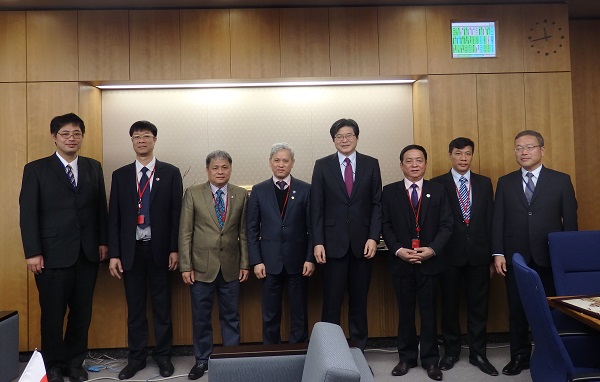 Courtesy call on Mr.Toshihiko WAKO, Vice-Minister for Policy Coordination of MIC