Main contents start here
The 1st Japanese Statistical Delegation to Vietnam
The 1st Japanese Statistical Delegation to Vietnam headed by Mr. Masato CHINO, Director-General of Statistical Survey Department, Statistics Bureau of Japan (SBJ) visited Vietnam from 27 February to 3 March 2017.
They had discussions with Mr. Nguyen Van Lieu, Deputy Director-General of General Statistics Office (GSO) and the staff of GSO of Vietnam concerning "The latest SBJ and GSO outline and challenges" and "Using ICT for statistics."
In addition, the delegation visited Da Nang Statistical Office and Thua Thien Hue Statistical Office, and exchanged information about statistical activities at the local level.
The delegation is based on the Memorandum of Cooperation (MOC) between GSO and SBJ, which was signed on January 14, 2015, to establish the basis for in depth cooperation between both sides in the area of statistics and other related fields of mutual interests.
The members of the 1st delegation were:
Mr. Masato CHINO, Director-General of Statistical Survey Department, SBJ, Ministry of Internal Affairs and Communications (MIC)
Ms. Yasuko HORITA, Deputy Director, General Affairs Division, SBJ, MIC
Mr. Shoki NISHIMURA, Deputy Director, Official Statistics Information Systems Division, Statistical Information and Technology Department, National Statistics Center (NSTAC)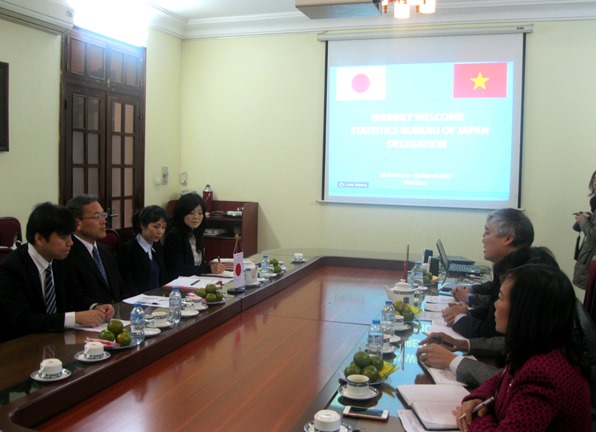 Scene of visiting GSO 1

Scene of visiting GSO 2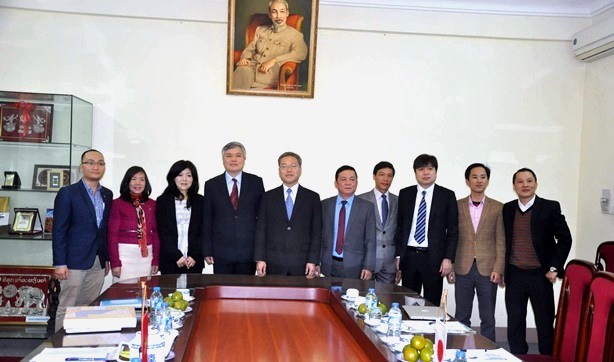 Scene of visiting GSO 3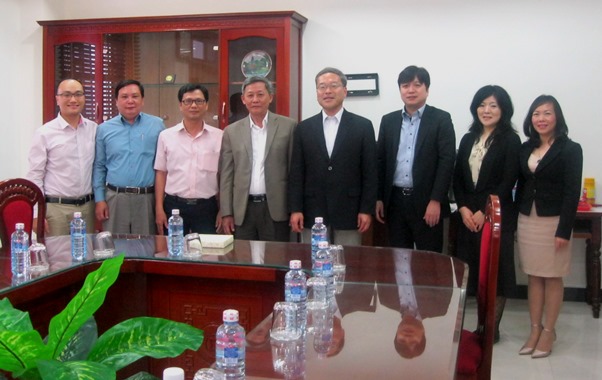 Scene of visiting Da Nang Statistics Office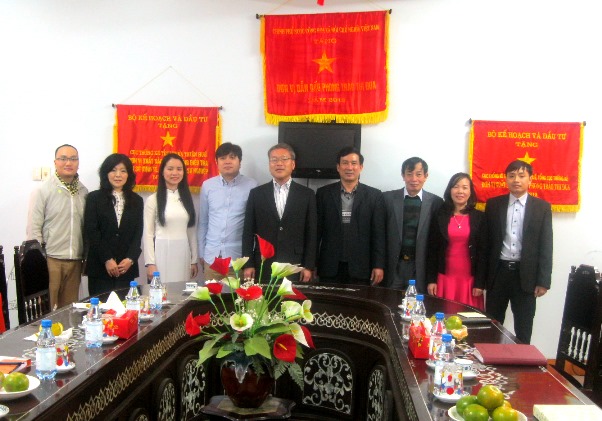 Scene of visiting Thua Thien Hue Statistics Office