Main contents start here
The delegation from Vietnam visited the Statistics Bureau of Japan (October 2015)
The delegation from Vietnam, headed by Mr. Nguyen Van Lieu, Deputy Director-General, General Statistics Office of Vietnam (GSO), visited SBJ from October 19 to 23, 2015, to learn the utilization method of ICT in the field of statistics.
During the visit, they exchanged greetings with the senior officials of SBJ, and were given information on several topics by the SBJ staff: Outline of the Statistics Bureau, Outline of the Portal Site of Official Statistics of Japan (e-Stat), Project of Open Data for Official Statistics, Relationship between Statistics and Big data, and Outline of "The Report on Internal Migration in Japan", etc.
On October 22, they paid a courtesy visit to Mr. Atsushi KOGA, Parliamentary Vice-Minister for Internal Affairs and Communications.
Their visit is based on the Memorandum of Cooperation (MOC) between GSO and SBJ, which was signed on January 14, 2015, to establish the basis for in depth cooperation between both sides in the area of statistics and other related fields of mutual interests.
The delegation members from Vietnam:
Mr. Nguyen Van Lieu, Deputy Director-General, GSO (Front row, third from left in Group Photo)
Mr. Cao Van Hoach, Deputy Director , Statistical Methodology and ICT Department of GSO (Back row, third from left in Group Photo)
Mr. Nguyen Van Hoa, Deputy Director, Administrator Department, GSO (Back row, second from left in Group Photo)
Mr. Nguyen Gia Luyen, Director, Center of Statistic Information System No.1, GSO (Front row, second from left in Group Photo)
Mr. Tran Van Hoa, Director, Center of Statistic Information System No.3, GSO (Front row, far-left in Group Photo)
Ms. Tran Thi Kim Nga, Deputy Director, Khanh Hoa Provincial Statistics Office of GSO (Back row, far-left in Group Photo)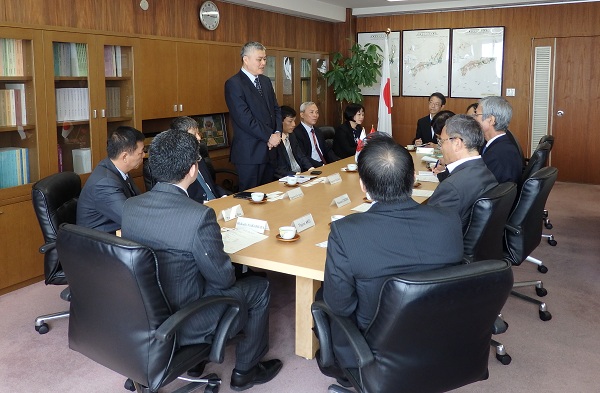 Meeting with Director-General of SBJ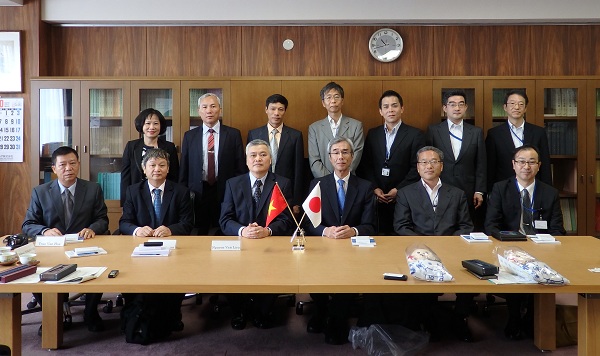 Group photo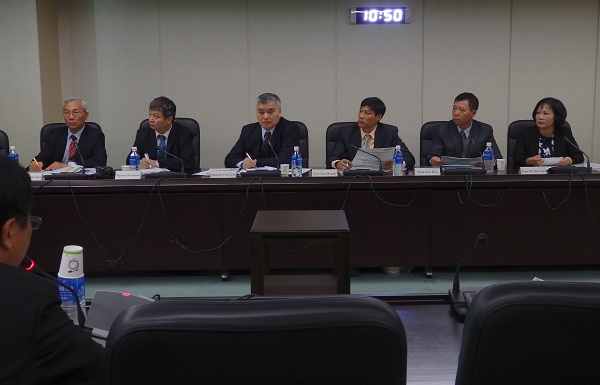 Briefing of the SBJ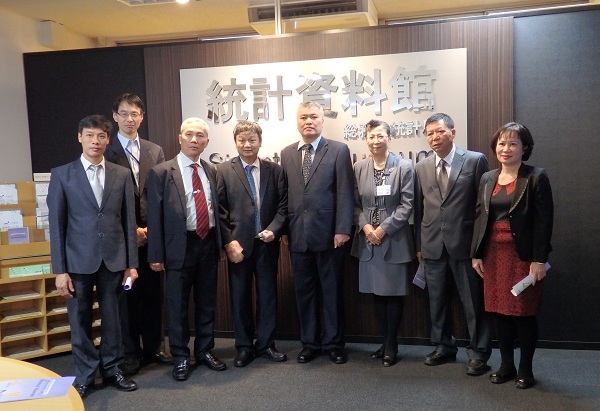 Observation of Statistical Museum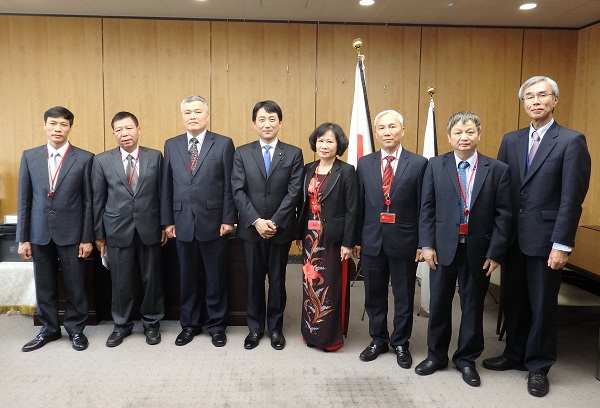 Courtesy call on Mr. Atsushi KOGA, Parliamentary Vice-Minister for Internal Affairs and Communications