Main contents start here
The 3rd Statistical Delegation from Mongolia visited the Statistics Bureau of Japan (January - February 2019)
From January 28 to February 2, 2019, the 3rd Statistical Delegation from Mongolia, headed by Mr. Zayakhuu TSERENDULAM, Director of Municipal Statistics Department, National Statistical Office of Mongolia (NSO) came to Japan to learn Japanese experiences on Statistical GIS and Portal Site of Official Statistics (e-Stat).
During the visit, they exchanged greetings with the Director General of SBJ, and received briefings on "Outline of Inter-Ministry Information System for Official Statistics and Statistics in Maps (Statistical GIS)," "Outline of Census Mapping System (CMS)" and so on.
On January 31, the delegation also visited the Chiba Prefectural Government Office, and received information on the statistical activities of the local government.
Additionally, on February 1, they paid a courtesy visit to Mr. Hideo ONISHI, Parliamentary Vice-Minister for Internal Affairs and Communications.
The visit is based on the Memorandum of Cooperation (MOC) between NSO and SBJ, which was signed on February 9, 2017 to establish the basis for in depth cooperation between both sides in the area of official statistics and other related fields of mutual interests.
The delegation members from Mongolia:
Mr. Zayakhuu TSERENDULAM, Director of Municipal Statistics Department, NSO (Front row, second from left in Group Photo)
Mr. Nyambayar ZORIGT, Senior GIS specialist of Public Relations Division, Administration Department, NSO (Front row, left in Group Photo)
Mr. Erdenebat TUNGALAG, Director of Sukhbaatar Province's Statistics Division, NSO (Back row, second from left in Group Photo)
Mr. Jargal GANBAATAR, Senior officer of Information and Technology Department, NSO (Back row, left in Group Photo)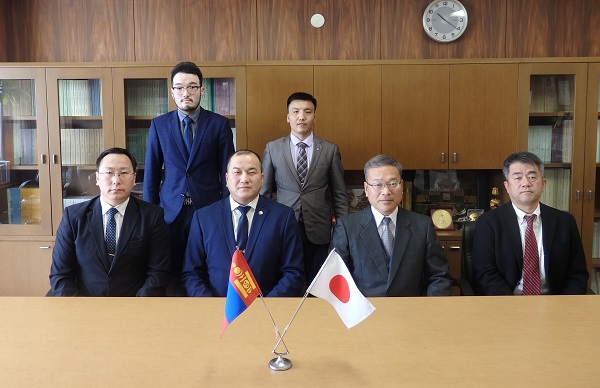 Group Photo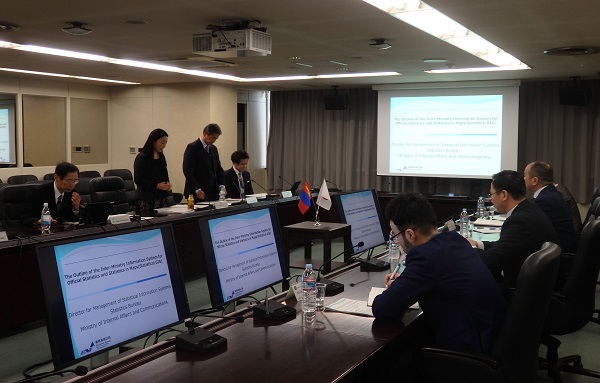 Lecture Scene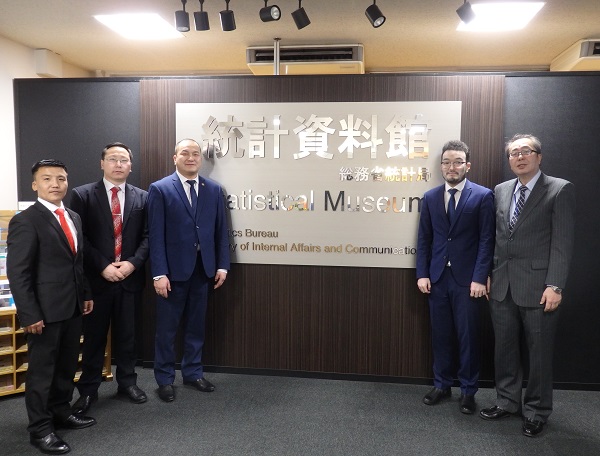 Observation of Statistical Museum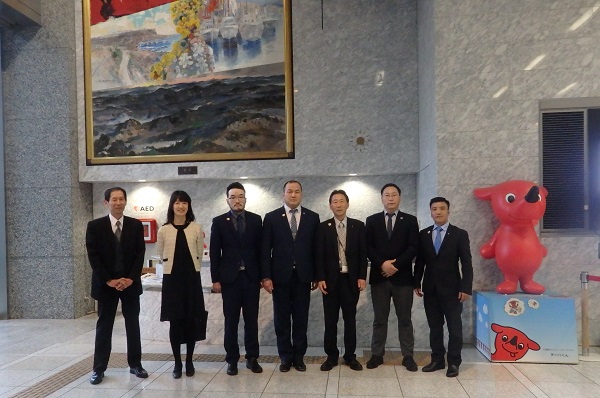 Scene of visiting the Chiba Prefectural Government Office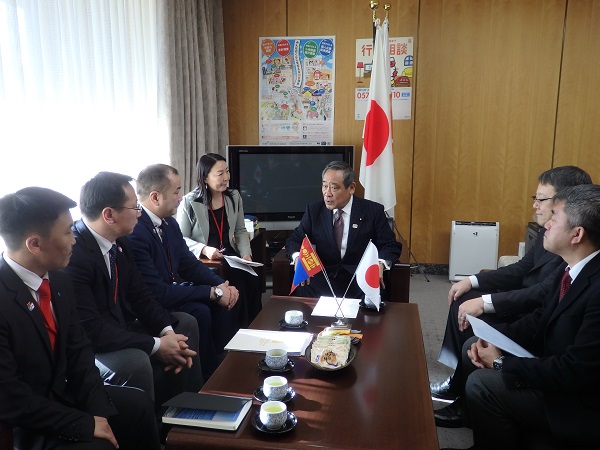 Courtesy call on Mr. Hideo ONISHI, Parliamentary Vice-Minister for Internal Affairs and Communications