Main contents start here
The 2nd Statistical Delegation from Mongolia visited the Statistics Bureau of Japan (January - February 2018)
The 2nd Statistical delegation from Mongolia, headed by Mr. Tsevegdorj Chimedtseren, Director of Administration department, National Statistics Office of Mongolia (NSO), visited SBJ from January 29 to February 4, 2018, to learn Japanese experiences in how to increase the use of statistics among users, what kind of approaches that SBJ uses to the public for efficient data dissemination, and how to improve the data dissemination methods.
During the visit, they exchanged greetings with the senior officials of SBJ, and were given information on several topics by the SBJ staff: Outline of the Statistics Bureau, Portal Site of Official Statistics (e-Stat) and Statistics in Maps (Statistical GIS), System of Online Population Census 2015, Promotion of Use of Statistical Data through Statistics Dashboard, and Japan's Efforts to Promote Secondary Use of Official Statistical Data, etc.
On February 2, they paid a courtesy visit to Mr. Kenji HARADA, Former State Minister for Internal Affairs and Communications who visited Ulaanbaatar, Mongolia in May 2017, and Mr. Toshihiko WAKO, Vice-Minister for Policy Coordination for Internal Affairs and Communications.
Their visit is based on the Memorandum of Cooperation (MOC) between NSO and SBJ, which was signed on February 9, 2017, to establish the basis for in depth cooperation between both sides in the area of statistics and other related fields of mutual interests.
The delegation members from Mongolia:
Mr. Tsevegdorj Chimedtseren, Director of Administration department, NSO (Front row, second from left in Group Photo)
Mr. Myagmarsuren Lkhagva, Director of Information Technology Department, NSO(Front row, left in Group Photo)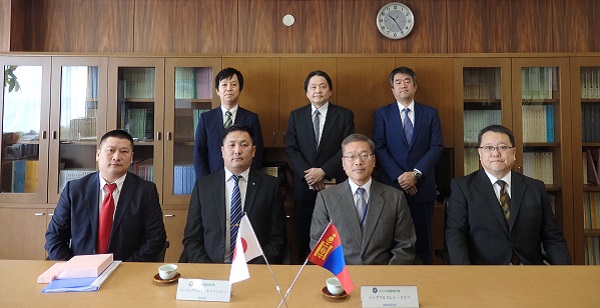 Group Photo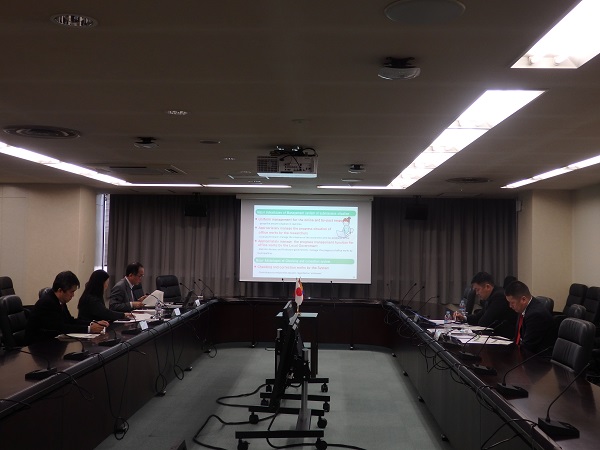 Lecture Scene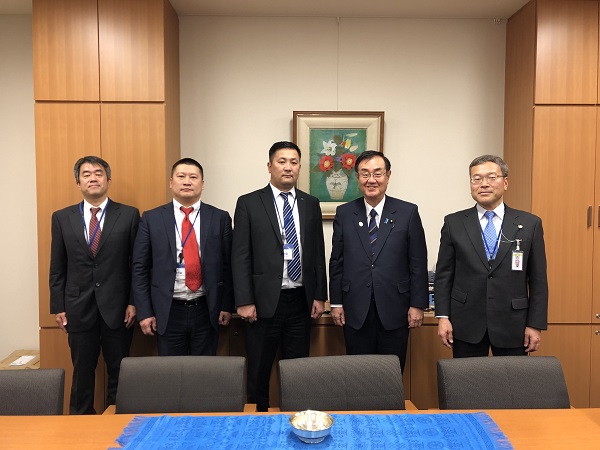 Courtesy call on Mr. Kenji HARADA, Former State Minister for Internal Affairs and Communications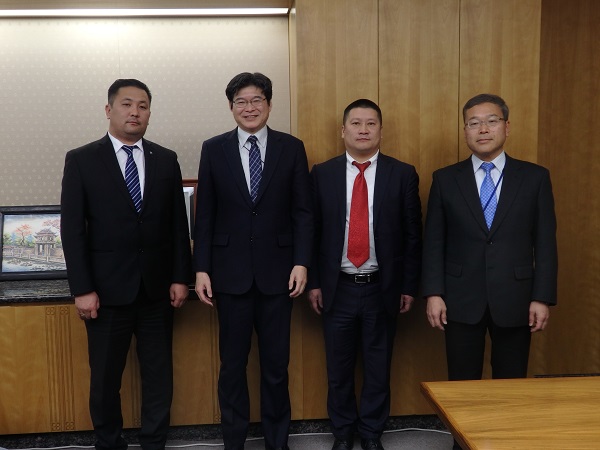 Courtesy call on Mr.Toshihiko WAKO, Vice-Minister for Policy Coordination for Internal Affairs and Communications