Main contents start here
Signing of the Memorandum of Cooperation between the Statistics Bureau of Japan and the National Statistics Office of Mongolia (February, 2017)
On February 9, Ms. Ariunzaya Ayush, Chair of the National Statistics Office of Mongolia (NSO) and 2 statistical officials from NSO visited SBJ to sign a Memorandum of Cooperation (MOC) between SBJ and NSO.
Mr. Masato Aida, Director-General of SBJ, and Ms. Ariunzaya Ayush, Chair of NSO, had a meeting, and agreed to establish the basis for in depth cooperation between SBJ and NSO in the area of official statistics and signed the MOC.
The purpose of the MOC is to establish the basis for in depth cooperation between both sides in the area of statistics and other related fields of mutual interest. The main fields of collaboration are;
Conducting censuses and surveys (Population and Housing Census, Economic Census, Family Income and Expenditure Survey, Survey for Consumer Price Index, and so on);
Preparing statistical reports;
Statistical Analysis and Forecast;
Geographic Information System (GIS) and Portal Site of Official Statistics (e-Stat); and
Using official statistical information.
During the discussion held in SBJ after signing the MOC, they recognized the importance of interaction and had discussion towards further promotion of interaction between both countries in the future.
On February 13, the NSO's delegation paid a courtesy visit to Mr. Kenji Harada, the State Minister for Internal Affairs and Communications.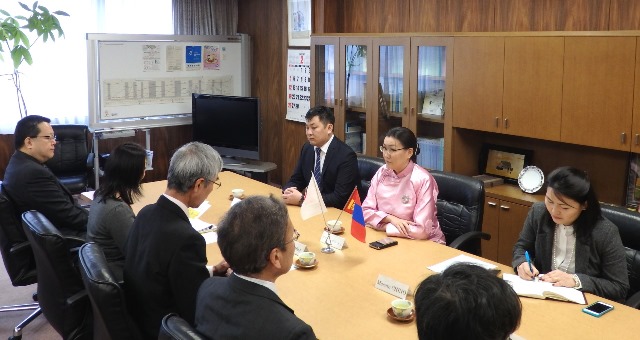 Scene of meeting with Director-General of SBJ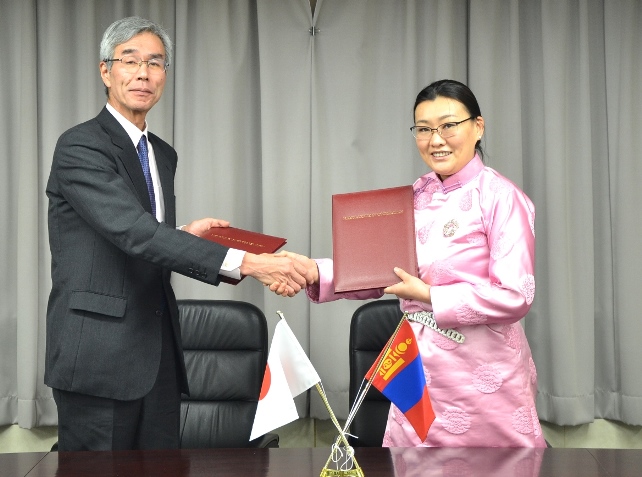 Scene of Director-General of SBJ and Chair of NSO exchanging MOC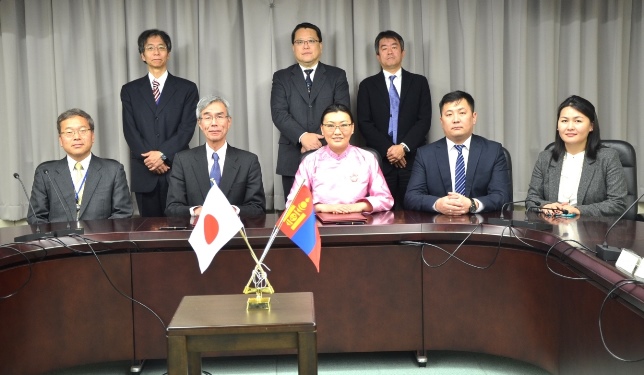 Goup photo
The members of the delegation from NSO who visited SBJ were as follows:
Ms. Ariunzaya Ayush, Chair of NSO (Front row, center left in the group photo)
Mr. Tsevegdorj Chimedtseren, Director, Administration Department (Front row, second from right in the group photo)
Ms. Ganchimeg Mijiddorj, Director of Department of Foreign relations Division (Front row, far-right in the group photo)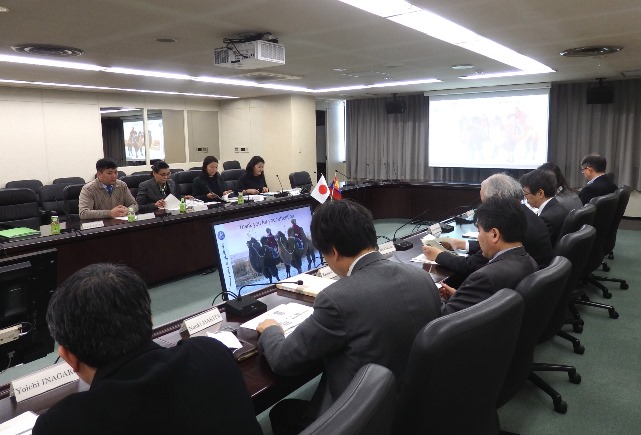 Scene of lecture on briefing of the NSO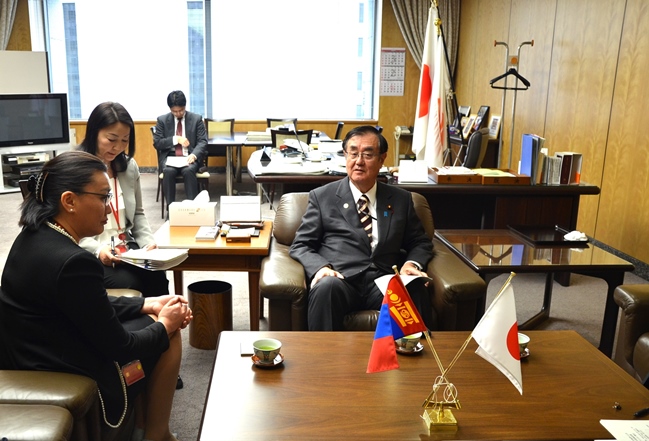 Scene of paid a courtesy visit to Mr. Kenji Harada, the State Minister for Internal Affairs and Communications 1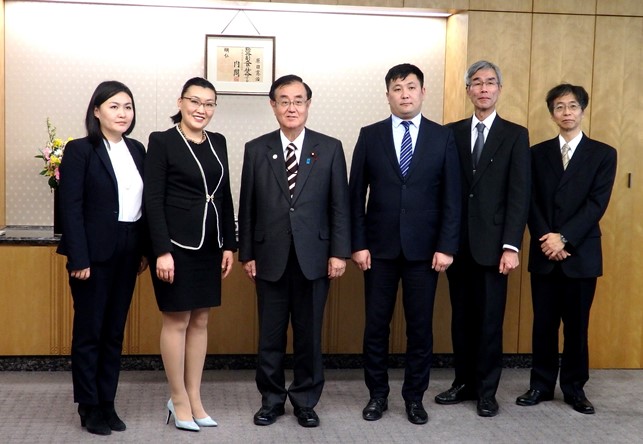 Scene of paid a courtesy visit to Mr. Kenji Harada, the State Minister for Internal Affairs and Communications 2