Main contents start here
The 29th Korean Statistical Mission to Japan (March 2018)
The 29th statistical mission from Republic of Korea, headed by Mr. EUN Sun Hyun, Director-General for Statistical Data Hub Bureau, Statistics Korea (KOSTAT), visited Japan from March 12 to 17, 2018.
After exchanging greetings with the senior officials of the SBJ, they discussed several topics with the SBJ staff: 'Consumer Price Index', 'Producing Statistics utilizing Administrative Data', and 'Operating and managing the Statistics Library and the Exhibition Center' etc.
On March 14, they paid a courtesy visit to Ms. Seiko NODA, Minister for Internal Affairs and Communications.
After that, the mission visited the Wakayama Prefectural Government (Research and Statistics Division) and exchanged information on the statistical activities of local governments.
Japan and Korea have been cooperating to dispatch and invite statistical missions almost every year since 1982. The main purpose of this program is to develop official statistics for both governments. The missions have included discussions on their experiences and challenges with regard to statistical issues, such as organization, surveys, tabulation and dissemination, and circumstances of local statistical organizations.
The members of the 29th Korean Statistical Mission to Japan:
Mr. EUN Sun Hyun, Director General, Statistical Data Hub Bureau, KOSTAT (Second from left in the first photo)
Ms. KIM Yun Sung, Director, Price Statistics Division, Economic statistics Bureau, KOSTAT (Far-left in the first photo)
Ms. KIM Kyeong Hae, Deputy Director, Register-based Statistic Division, Statistical Data Hub Bureau, KOSTAT (Second from right in the first photo)
Mr. LEE Young Bae, Assistant Director, General Services Division, KOSTAT (Far-right in the first photo)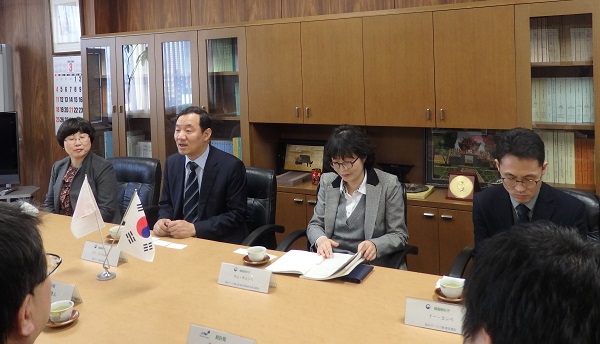 Scene of Words by Mr. EUN Sun Hyun, Director General, Statistical Data Hub Bureau, KOSTAT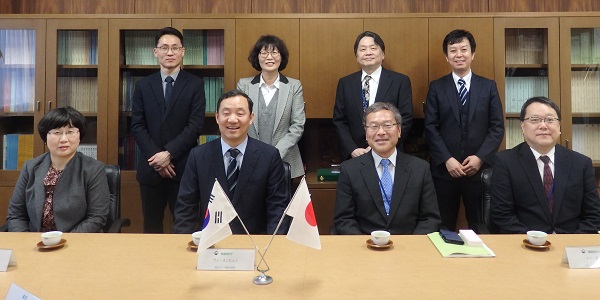 Group photo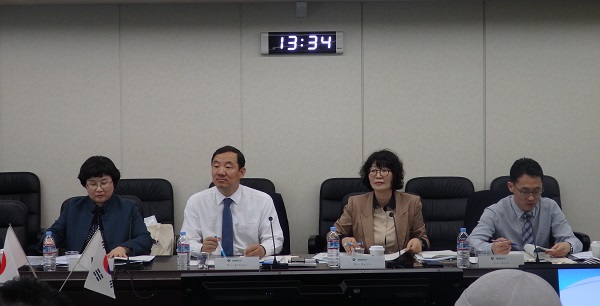 Scene of discussion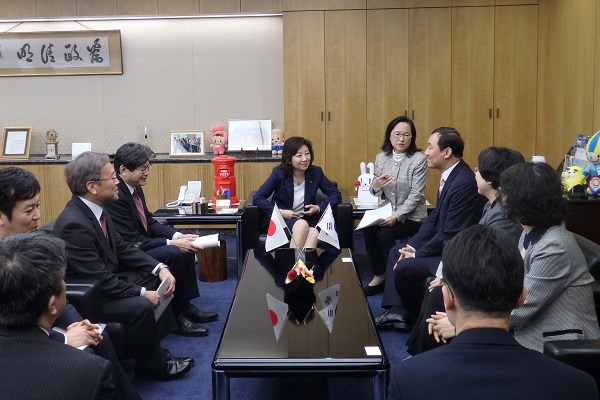 Scene of courtesy call on Ms. Seiko NODA, Minister for Internal Affairs and Communications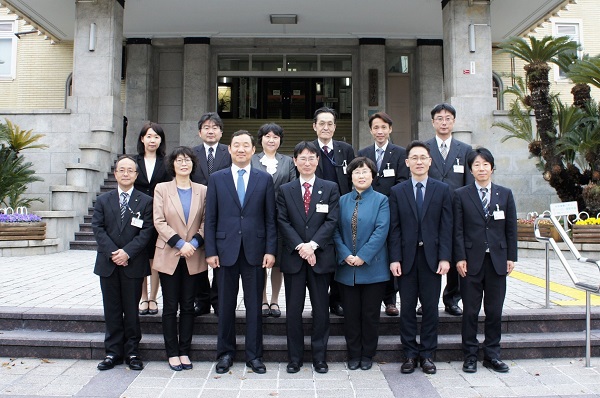 Scene of visiting the Wakayama Prefectural Government