Main contents start here
The 27th Japanese Statistical Mission to Korea
The 27th Japanese Statistical Mission to Korea headed by Mr. Tamotsu MIZUKAMI, Vice President, National Statistics Center (NSTAC), visited Korea from 13 to 18 February 2017.
They had discussions with the staff of Statistics Korea (KOSTAT) concerning the Population Census, data processing and tabulation (Time Use Survey of Japan), Changing in Work Style.
In addition, the mission visited Busan Metropolitan City, and exchanged information about statistical activities at the local level with the staff of Dongnam Regional Statistics Office.
Japan and Korea have been exchanging statistical missions with each other almost every year since 1982. The missions aim to develop official statistics for both countries, and have served as opportunities for interoffice discussions on their experiences and challenges with regard to a wide range of statistical issues, such as: organization, surveys, data processing & provision, and circumstances of local statistical organizations.
The members of the 27th mission were as follows:
Mr. Tamotsu MIZUKAMI, Vice President, NSTAC
Mr. Takayuki DATE Senior Research Officer, Population Census Division, Statistical Survey Department, Statistical Bureau of Japan (SBJ), Ministry of Internal Affairs and Communications (MIC)
Ms. Yumiko TAKATSUKI, Deputy Director, Statistical Information Planning Office Statistical, Information Systems Division, SBJ, MIC
Mr. Kazuhiko SAKAI, Director, Population Census Data Processing Division, Statistical Data Processing Department, NSTAC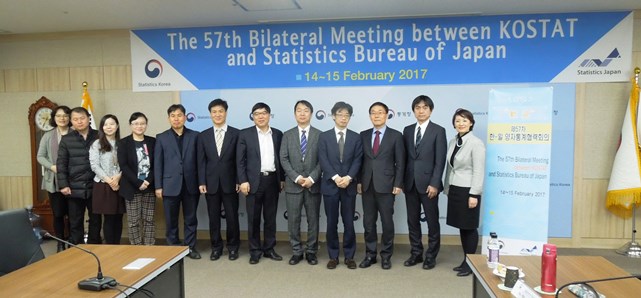 Scene of visiting KOSTAT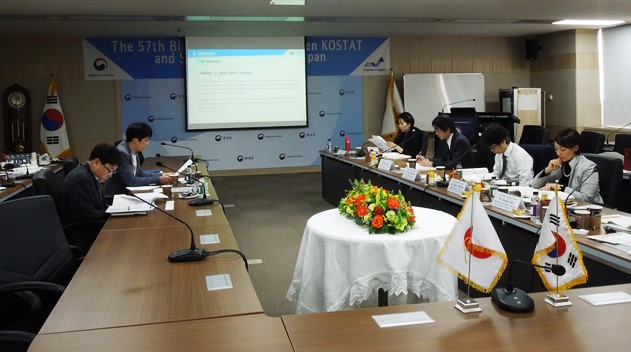 Scene of discussion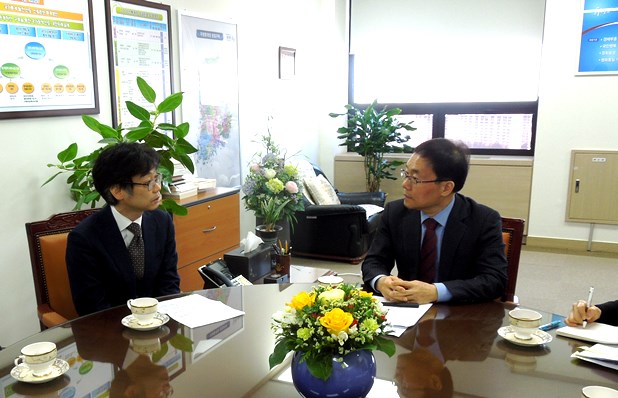 Scene of meeting with Deputy Commissioner of KOSTAT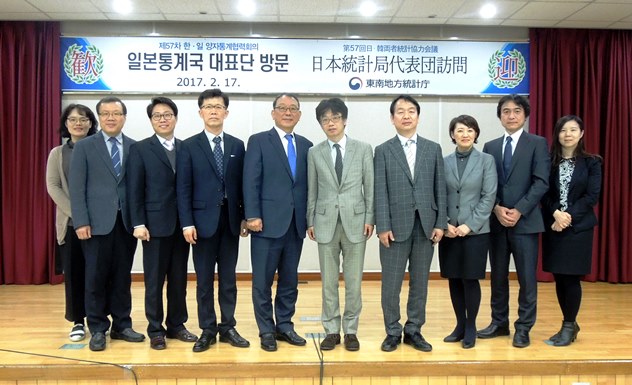 Scene of visiting Dongnam Regional Statistics Office