Main contents start here
The 31st Japanese Statistical Mission to China (July - August 2019)
The 31st Japanese Statistical Mission to China headed by Mr. SAIKI Shuji, Director-General of the Statistics Bureau of Japan (SBJ), visited China from July 29 to August 2, 2019.
The mission visited the National Bureau of Statistics of China (NBS) on July 30. After exchanging greetings with Mr. LI Xiaochao, Deputy Commissioner of the NBS, they had active discussions with the NBS staff concerning promotion of statistical data utilization, reform of statistics on economic activity, and reform of business process for producing statistics.
In addition, the mission met with Mr. NING Jizhe, Vice Chairman of the National Development and Reform Commission and Commissioner of the NBS, Mr. ZHOU Ya, Director-General of the Shanghai Municipal Bureau of Statistics, and other statisticians in Shanghai on July 31. They had a talk about the importance of continuing the exchange between Japan and China which has contributed to the development of statistics in both countries.

Furthermore, the mission exchanged experiences and information actively with Mr. ZHANG Guowang, Director-General of the Fujian Provincial Bureau of Statistics, Mr. GUO Huasheng, Head of the Xiamen Municipal Bureau of Statistics, and other statisticians on the statistical activities and systems of local governments in Xiamen, Fujian Province, on August 1.
Japan and China have been cooperating with each other through the exchange of statistical missions almost every year since 1980. The missions aim to develop official statistics of both countries, and have served as opportunities to discuss the experiences and challenges between the two offices with regard to a wide range of statistical issues, such as organization, surveys, tabulation and data provision, and circumstances of local statistical organizations.

The members of the 31st mission were as follows:
Mr. SAIKI Shuji, Director-General, SBJ (Fourth from left in Group Photo)
Mr. UEYAMA Katsuro, Executive Director, National Statistics Center (Third from left in Group Photo)
Mr. TANIMICHI Seitaro, Director, Statistical Data Utilization Center, SBJ (Second from left in Group Photo)
Mr. UMEZAWA Hideo, Deputy Director, General Affairs Division, SBJ (Far left in Group Photo)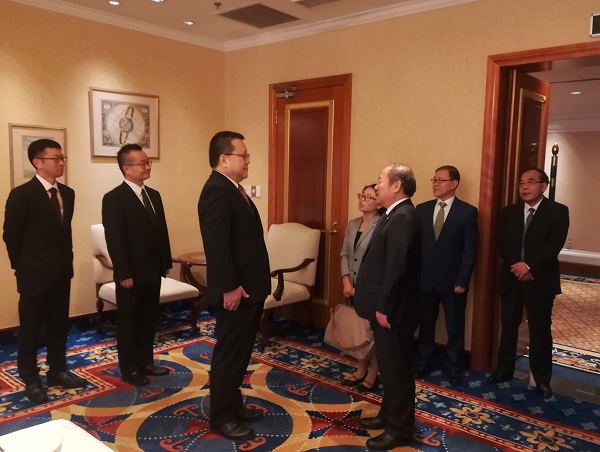 Meeting with Mr. NING, Commissioner of NBS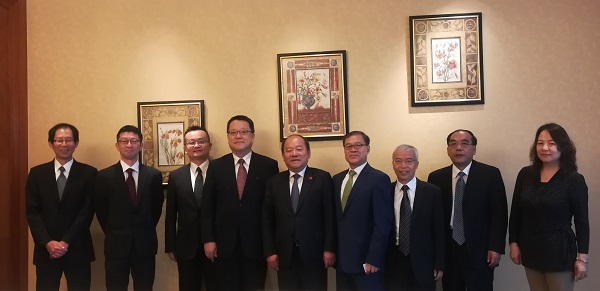 Group Photo in Shanghai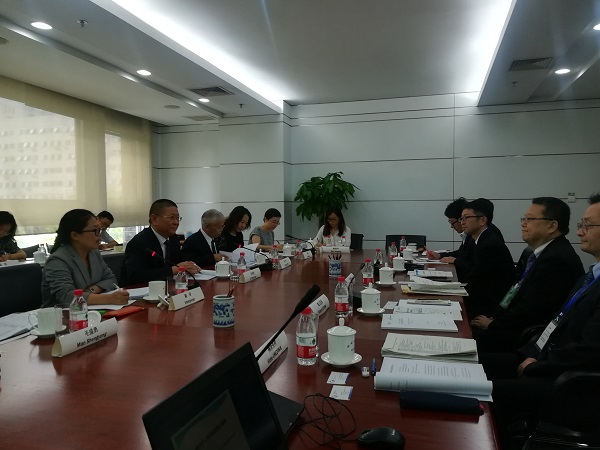 Scene of Discussion1 (NBS)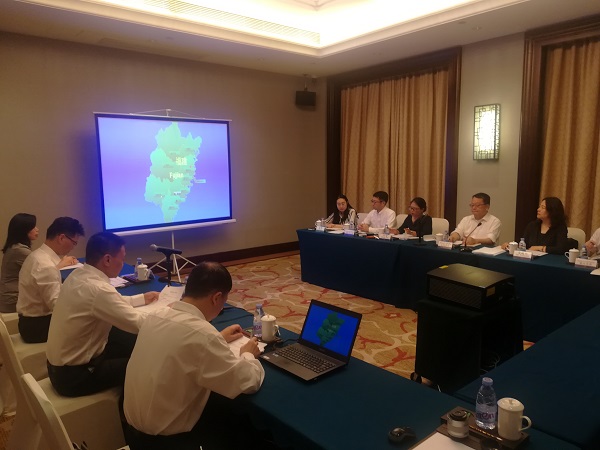 Scene of Discussion2 (Fujian Provincial Bureau of Statistics and Xiamen Municipal Bureau of Statistics)