Main contents start here
The 31st Chinese Statistical Mission to Japan (July 2018)
The 31st statistical mission from China, headed by Mr. Ning Jizhe, Commissioner, National Bureau of Statistics of China (NBS), visited Japan from July 23 to 27, 2018.
The mission visited the Wakayama Prefectural Government on July 23. After a cordial welcome by the Vice-Governor, they exchanged experiences and information on the statistical activities and systems of local governments with prefectural officers. The mission also visited the Statistical Data Utilization Center.
On July 25, after exchanging greetings with the senior officials of the SBJ, they discussed with the SBJ staff: "How to implement the economic census," "How to disseminate the results of the economic census," and several other topics.
On July 26, the mission gave presentations on "New Development in China's Statistical Work" and "Introduction of China's 4th National Economic Census."
On July 27, they visited Ms. Seiko Noda, Minister for Internal Affairs and Communications, and had a talk with regard to issues of recent statistical circumstances.
Japan and China have been cooperating to dispatch and invite statistical missions almost every year since 1980. The main purpose of this program is to develop official statistics for both governments. The missions to date have discussed their experiences and challenges with regard to statistical issues, such as organization, surveys, tabulation and data provision, and circumstances of local statistical organizations.
The members of the 31st Chinese Statistical Mission to Japan:
Mr. NING Jizhe, Commissioner, NBS (Front row, center in Group photo)
Mr. ZHANG Jun, Director-General, Department of International Cooperation, NBS (Front row, second from left in Group photo)
Mr. CHENG Zilin, Director-General, Department of Statistical Design and Management, NBS (Front row, far-left in Group photo)
Mr. LIN Tao, Acting Director-General, Census Center, NBS (Back row, far-left in Group photo))
Mr. HUA Zhong, Director, Administrative Office, NBS (Back row, second from right in Group photo)
Ms. SONG Shaoying, Director, Division of Bilateral Relations, Department of International Cooperation, NBS (Back row, far-right in Group photo)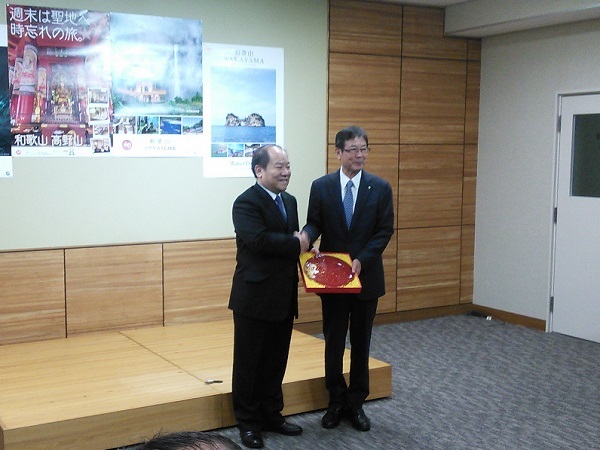 Visiting the Wakayama Prefectural Government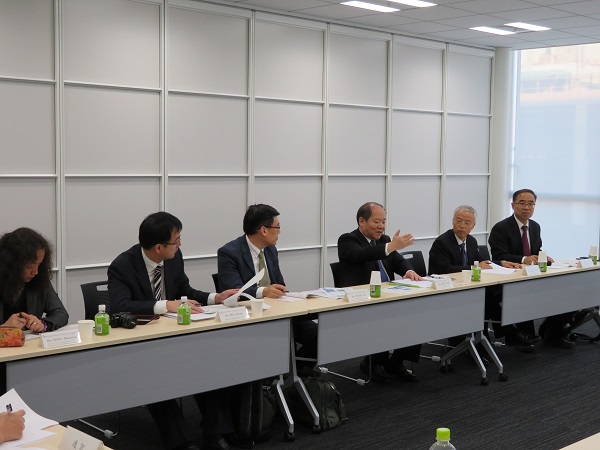 Visiting the Statistical Data Utilization Center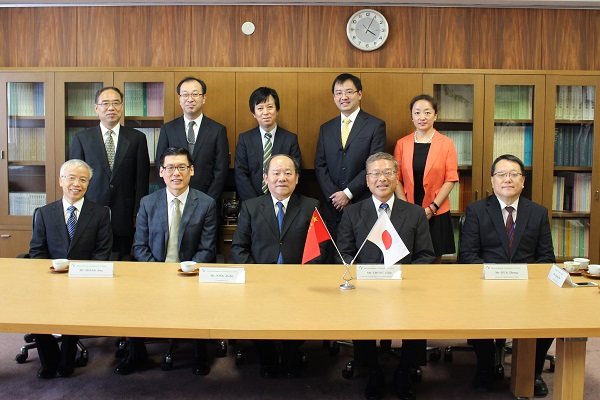 Group photo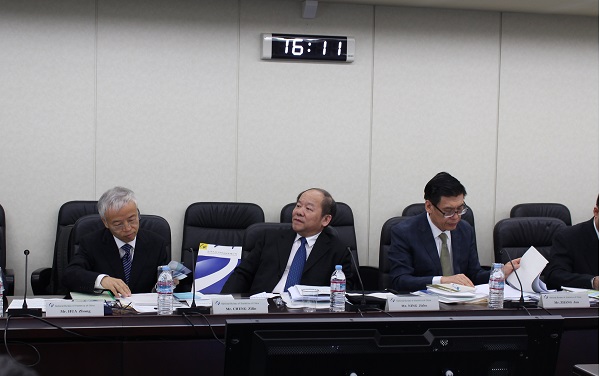 Lecture session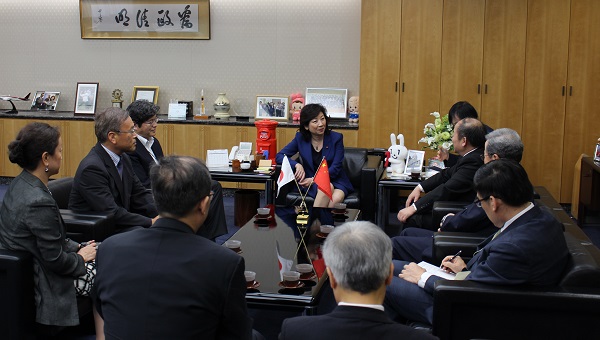 Meeting with Ms. Seiko Noda, Minister for Internal Affairs and Communications