Main contents start here
The 30th Japanese Statistical Mission to China
The 30th Japanese Statistical Mission to China headed by Mr. Takashi INOUE, Vice President, National Statistics Center, visited China from 6 to 11 November 2017.
They discussed with the staff of the National Bureau of Statistics of China (NBS) concerning Economic Census and Statistical Business Register, Secondary Use of Official Statistical Data, and Statistical Education and Training in China.
In addition, the mission visited Zhengzhou, and exchanged information about Local statistics work and the Economic Census in Henan.
Japan and China have been cooperating with each other through the exchange of statistical missions almost every year since 1980. The missions aim to develop official statistics of both countries, and have served as opportunities to discuss the experiences and challenges between the two offices with regard to a wide range of statistical issues, such as organization, surveys, tabulation and data provision, and circumstances of local statistical organizations.
The members of the 30th mission were as follows:
Mr. Takashi INOUE, Vice President, National Statistics Center (fourth from left in Group Photo)
Mr. Masao TAKAHASHI, Director for Planning, Statistics Production Support Division, Statistics Bureau, Ministry of Internal Affairs and Communications (fourth from right in Group Photo)
Mr. Nobuyuki SAKASHITA, Senior Researcher, Statistical Research and Training Institute, Ministry of Internal Affairs and Communications (second from left in Group Photo)
Mr. Toru MIYAUCHI, Director, Statistics Production Support Division, National Statistics Center (second from right in Group Photo)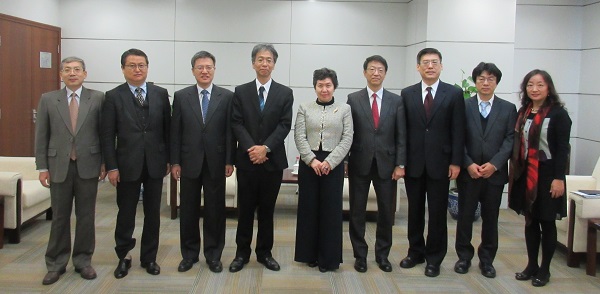 Group photo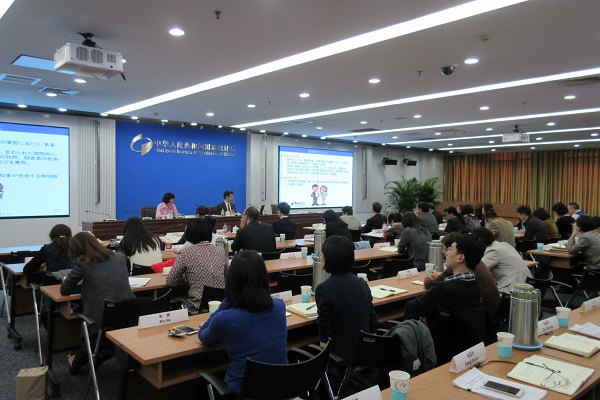 Discussion1(NBS)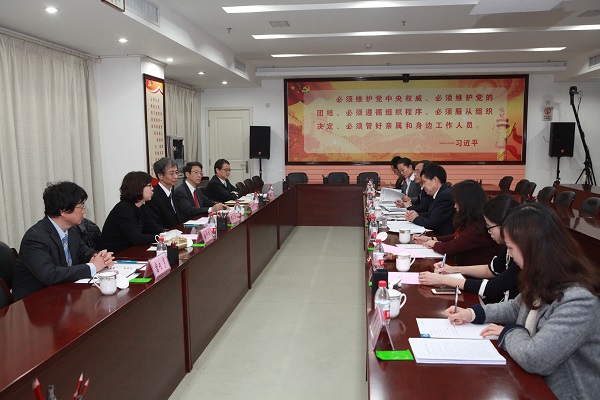 Discussion2(Henan Provincial Bureau of Statistics)