Main contents start here
The 30th Chinese Statistical Mission to Japan (Octorber 2016)
The 30th statistical mission from China, headed by Mr. ZENG Yuping, Director-General, Administrative Office, National Bureau of Statistics of China (NBS), visited Japan from October 17 to 22, 2016.
After exchanging greetings with the senior officials of the SBJ and the Office of the Director-General for Policy Planning (Statistical Standards) (DGPP-(SS)), they discussed 'Statistical information publicity' and 'e-Stat (Portal Site of Official Statistics of Japan) and dissemination of statistical information' with the SBJ staff, and discussed 'Coordinating the statistical work among ministries' with the DGPP-(SS) staff. Additionally, they visited the Ministry of Land, Transport and Tourism, and discussed 'Basic survey of Land' and 'Japan Property Price Index.'
On October 19, they paid a courtesy visit to Mr. Saburo SHIMADA, Parliamentary Vice-Minister for Internal Affairs and Communications.
After that, the mission visited the Wakayama Prefectural Government and exchanged information on the statistical activities of local governments.
Japan and China have been cooperating to dispatch and invite statistical missions almost every year since 1980. The main purpose of this program is to develop official statistics for both governments. The missions have included discussions on their experiences and challenges with regard to statistical issues, such as organization, surveys, tabulation and data provision, and circumstances of local statistical organizations.
The members of the 30th Chinese Statistical Mission to Japan:
Mr. ZENG Yuping, Director-General, Administrative Office, NBS (Front row, third from left in the first photo)
Mr. JIA Hai, Director-General, Department of Investment and Construction Statistics, NBS (Front row, third from right in the first photo)
Ms. LIU Yuqin, Director, Division of Documents and Telecommunications, Administrative Office, NBS (Front row, second from left in the first photo)
Ms. DING Yong, Consultant, Division of Key Projects Monitoring, Department of Investment and Construction Statistics, NBS (Front row, second from right in the first photo)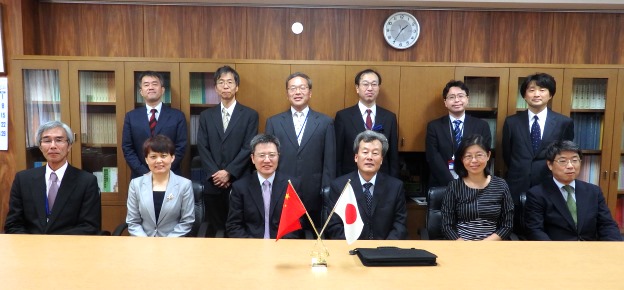 Group photo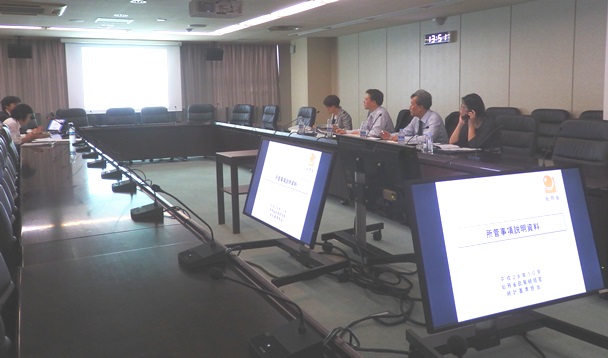 Scene of discussion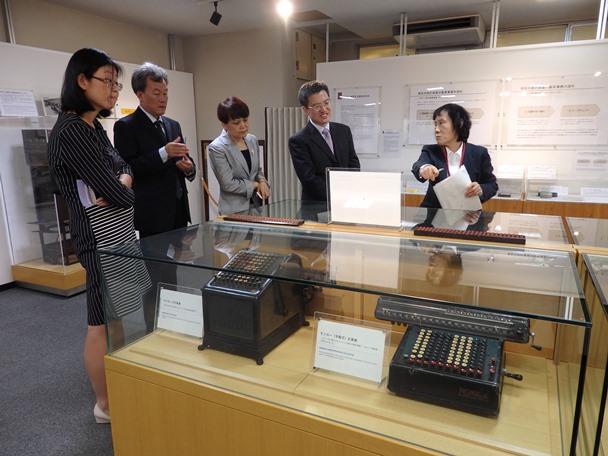 Scene of visiting the Statistical Museum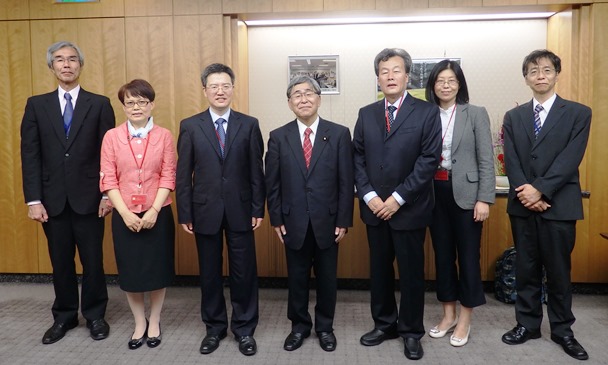 Scene of courtesy call on Mr. Saburo SHIMADA, Parliamentary Vice-Minister for Internal Affairs and Communications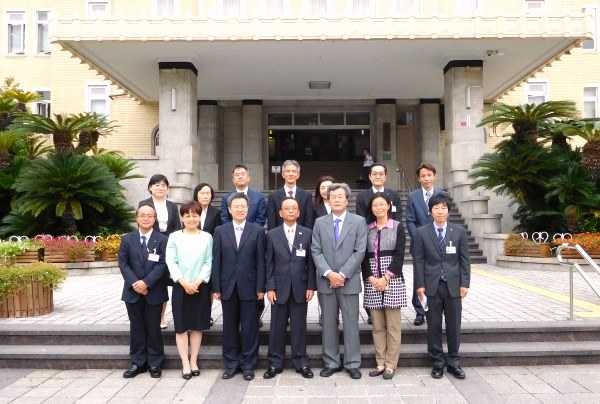 Scene of visiting the Wakayama Prefectural Government