Main contents start here
The 29th Chinese Statistical Mission to Japan
The 29th statistical mission from China, headed by Mr. Sheng Laiyun, Director-General, Department of Comprehensive Statistics, National Bureau of Statistics of China (NBS), visited Japan from November 17 to 22, 2014.
After exchanging greetings with the senior officials of the SBJ, they discussed several topics with the SBJ staff: Data dissemination of the Statistics Bureau of Japan, Monitoring of and response to public opinions, How to use information technologies to better release and interpret data, and Maintenance and management of databases, etc.
In addition, the mission visited the Hyogo Prefectural Government and exchanged information on the statistical activities of local governments.
Japan and China have been cooperating to dispatch and invite statistical missions almost every year since 1980. The main purpose of this program is to develop official statistics for both governments. The missions have included discussions on their experiences and challenges with regard to statistical issues, such as organization, surveys, tabulation and data provision, and circumstances of local statistical organizations.
The members of the 29th Chinese Statistical Mission to Japan:
Mr. Sheng Laiyun, Director-General, Department of Comprehensive Statistics (Front row, second from left in Group Photo)
Ms. Wang Juan, Deputy Director, Division of Bilateral Relations, Department of International Cooperation (Front row, far-left in Group Photo)
Ms. He Feiyan, Principal Program Officer, Division of Information Release, Department of Comprehensive Statistics (Back row, second from left in Group Photo)
Mr. Huang Tao,Senior Program Officer, Division of Macro Economic Monitoring, Department of Comprehensive Statistics (Back row, far-left in Group Photo)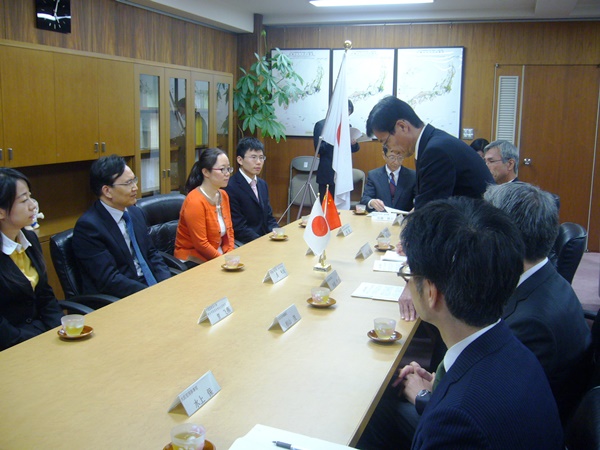 Meeting with Director-General of SBJ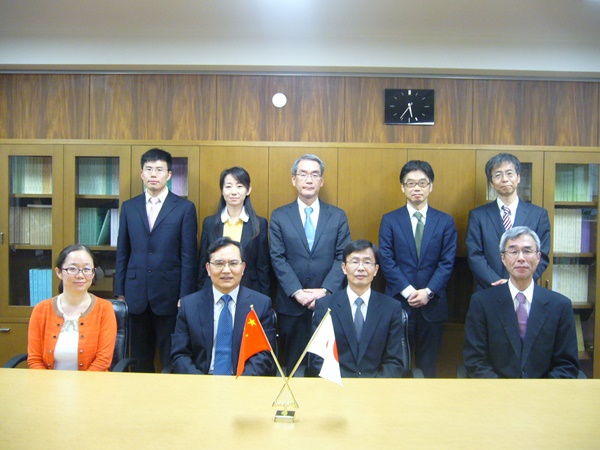 Goup photo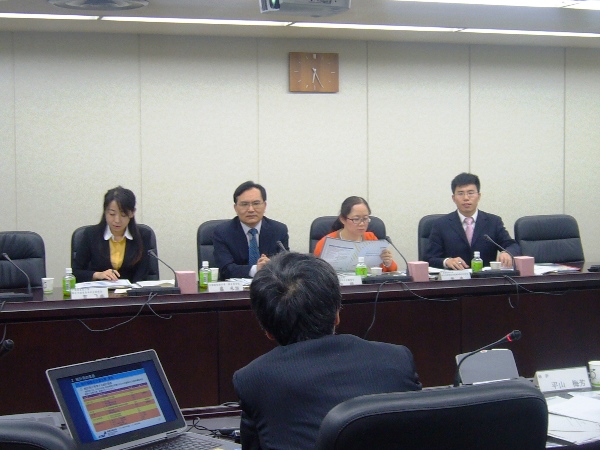 Discussion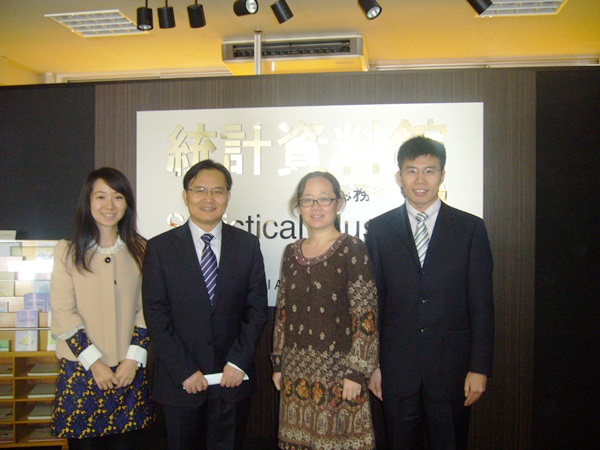 Observation of Statistics Museum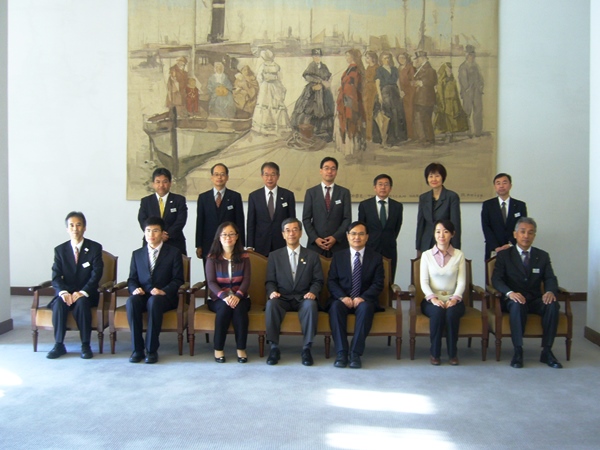 Visiting the Hyogo Prefectural Government